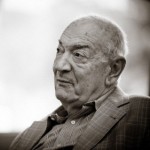 By mishanp on March 24, 2011
Viktor Korchnoi, who turned 80 yesterday, is one of the great figures of twentieth-century chess, but also one of the most controversial. Evgeny Vasiukov, who's known him for 60 years, felt compelled to voice what he considers the truth about Korchnoi, both as a man and a chess player.
Posted in Russian | Tagged Botvinnik, Bronstein, Fischer, Karpov, Korchnoi, Petrosian, Sosonko, Taimanov, Tal, Vasiukov | 41 Responses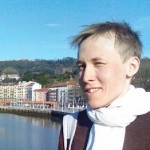 By mishanp on March 16, 2011
Ever been confused by the plethora of chess engines? Fiddled around with Microsoft's Chess Titans? Do you find Dvoretsky's books tough going? If so, you've got more in common with one super-GM than you might have thought! Ponomariov's in-depth answers to reader questions are a must-read.
Posted in Russian | Tagged Botvinnik, computers, Crestbook, Dvoretsky, Houdini, KC-Conference, Komarov, Kramnik, Ponomariov, Rybka | 1 Response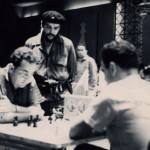 By mishanp on February 15, 2011
For someone perhaps best known for spectacular failure – losing 6:0 to Bobby Fischer – Mark Taimanov has had the most successful of lives. A top Soviet grandmaster and a successful concert pianist, he's now the happy octogenarian father of 6-year-old twins. He talks about his life and contemporary chess.
Posted in Russian | Tagged Alekhine, Anand, Botvinnik, Capablanca, Carlsen, Castro, Che Guevara, Churchill, computers, Fischer, Lasker, Lyubov Bruk, Nakamura, Shostakovich, Spassky, Taimanov, Tata Steel 2011 | 5 Responses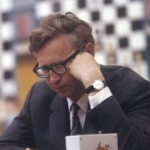 By mishanp on January 14, 2011
The death of the 7th World Champion, Vasily Smyslov (1921-2010), was one of the greatest chess losses of the last year. He featured in two year-end interviews: one with FIDE President Kirsan Ilyumzhinov, who claimed Smyslov also encountered aliens, and the other with GM Sergey Shipov, who recalled the Smyslov he knew.
Posted in Russian | Tagged aliens, Botvinnik, Capablanca, computers, Fischer, Flohr, Gulko, Huebner, Ilyumzhinov, Karpov, Krasenkow, Lasker, Morphy, Shipov, Smyslov, Spassky, Surov | 8 Responses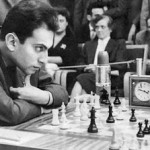 By mishanp on November 13, 2010
Moscow's Tal Memorial honours Mikhail Tal, the "Magician from Riga", who blazed a path to win the World Championship half a century ago this year. Recalling those days, and how chess has changed since, has been a theme of Ilya Odessky's tournament reports.
Posted in Russian | Tagged Aronian, Botvinnik, computers, Gelfand, Grischuk, Korchnoi, Kramnik, Nijinsky, Nikitin, Odessky, Ponomariov, Shirov, Sosonko, Tal, Tal Memorial 2010, Vaganian | 10 Responses
By mishanp on August 15, 2009
Anatoly Karpov gave a long interview to the Russian RIA News. The most fascinating section is his assessment of his own place in the pantheon of Chess World Champions, including his controversial opinion that Anand and Topalov would have been unable to achieve the same success without computers.
Posted in Russian | Tagged Alekhine, Anand, Aronian, Bogoljubov, Botvinnik, Bronstein, Capablanca, Carlsen, Chigorin, computers, Euwe, FIDE election, Fischer, Ilyumzhinov, Ivanchuk, Karjakin, Karpov, Kasparov, Keres, Korchnoi, Kramnik, Lasker, Leko, Petrosian, Rubinstein, Spassky, Steinitz, Tal, Topalov | 5 Responses