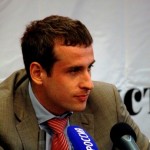 By mishanp on June 18, 2011
And he isn't an opera buff. If you're wondering why that matters, it's because Levitov is one of the most influential men in chess: President of the Russian Chess Federation Board, a FIDE Vice President and part of the new Foundation for Modernisation. He gave his verdict on the current state of chess.
Posted in Russian | Tagged Botvinnik Memorial, Bronstein, Candidates Matches, Chess960, FIDE, Levitov, Tal Memorial 2011, Vasiliev, World Mind Games | 7 Responses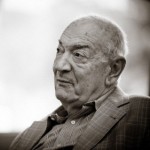 By mishanp on March 24, 2011
Viktor Korchnoi, who turned 80 yesterday, is one of the great figures of twentieth-century chess, but also one of the most controversial. Evgeny Vasiukov, who's known him for 60 years, felt compelled to voice what he considers the truth about Korchnoi, both as a man and a chess player.
Posted in Russian | Tagged Botvinnik, Bronstein, Fischer, Karpov, Korchnoi, Petrosian, Sosonko, Taimanov, Tal, Vasiukov | 41 Responses
By mishanp on August 15, 2009
Anatoly Karpov gave a long interview to the Russian RIA News. The most fascinating section is his assessment of his own place in the pantheon of Chess World Champions, including his controversial opinion that Anand and Topalov would have been unable to achieve the same success without computers.
Posted in Russian | Tagged Alekhine, Anand, Aronian, Bogoljubov, Botvinnik, Bronstein, Capablanca, Carlsen, Chigorin, computers, Euwe, FIDE election, Fischer, Ilyumzhinov, Ivanchuk, Karjakin, Karpov, Kasparov, Keres, Korchnoi, Kramnik, Lasker, Leko, Petrosian, Rubinstein, Spassky, Steinitz, Tal, Topalov | 5 Responses