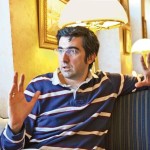 By mishanp on August 4, 2013
Vladimir Kramnik has had a wildly uneven 2013, swinging from the highs of the Candidates Tournament and Dortmund to an abject last place at the Tal Memorial. The Alekhine Memorial was merely disappointing, and afterwards he gave a long interview to a popular Russian weekly magazine.
Posted in Russian | Tagged Alekhine Memorial, computers, Fischer, Kasparov, Klitschko, Kramnik, Vodianova | 4 Responses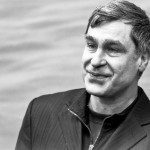 By mishanp on February 4, 2012
Vassily Ivanchuk's recent interview with the Ukrainian daily newspaper "Den" isn't your standard chess interview. In fact, Ivanchuk doesn't talk about current chess events at all, instead displaying a deep interest in literature while also explaining, for instance, why Julius Caesar would have considered chess players happy.
Posted in Russian | Tagged Chess in Schools, computers, Ivanchuk, Kramnik, Marabou, Senchishin, Shirov | 4 Responses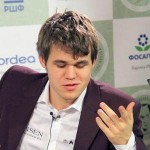 By mishanp on December 16, 2011
After the Tal Memorial in Moscow Magnus Carlsen gave a long interview that provided a remarkable insight into what makes the Norwegian stand out in world chess. He claims to have essentially developed as a player without computers, and to barely work on the game outside of tournaments.
Posted in Russian, WhyChess archive | Tagged Atarov, Carlsen, computers, Karpov, Kasparov, Nikitin | Leave a response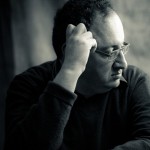 By mishanp on June 15, 2011
Boris Gelfand's view, in an interview with Chess-News after winning the Candidates Matches in Kazan, was that an in-form Ivanchuk is still the best player in the world. As well as the topic of age in chess, he also talked about preparation, computers, Sofia Rules and the World Championship format.
Posted in Russian | Tagged age, Candidates Matches, Carlsen, computers, Gelfand, Grischuk, Ivanchuk, Sofia Rules, Topalov | 20 Responses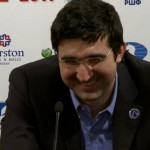 By mishanp on May 13, 2011
The short draw between Grischuk and Kramnik has already sparked debate and criticism, but the most interesting contributions actually came from the players themselves in the post-match press conference which, as Mark Crowther notes, was almost longer than the game itself.
Posted in Russian | Tagged Chess960, computers, Grischuk, Kramnik, Ponomariov | 26 Responses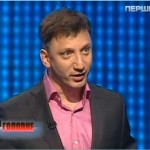 By mishanp on May 3, 2011
Andriy Slyusarchuk's blindfold victory over Rybka last week earned him his 15 minutes of chess fame, which is not at all bad for someone who took up the game 8 months ago! GM Sergey Shipov has written surely the most eloquent assessment of the 'trick', and of the current state of man-versus-machine contests.
Posted in Russian, Ukrainian | Tagged Alekhine, computers, Deep Blue, Fritz, Golubev, Houdini, Ivanchuk, Kasparov, Kramnik, Rybka, Shipov, Slyusarchuk | 2 Responses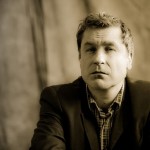 By mishanp on April 27, 2011
Few would identify emotional outbursts as the quality to borrow from Garry Kasparov, but then Vassily Ivanchuk has always stood out from the crowd. In a long and fascinating interview he again displays the self-awareness and deliberate strategy that often lie behind his apparent eccentricities.
Posted in Russian | Tagged Amber, Aronian, Carlsen, computers, Ivanchuk, Karpov, Kasparov, Oksana Ivanchuk, Olympiad, poker, Svidler, Topalov | 2 Responses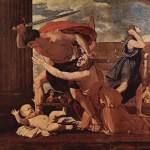 By mishanp on March 29, 2011
We all know that computers have transformed chess, but in his Round 5 letter from the European Individual Championship in Aix-les-Bains, Sergey Shipov gave a particularly graphic account of how computer analysis can render strong grandmasters utterly helpless against apparently weaker opponents.
Posted in Russian | Tagged computers, Crestbook, European Individual Championship 2011, Fedorchuk, Feller, Kasparov, Kramnik, Martinovic, Shipov, Svidler | 2 Responses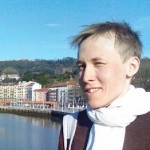 By mishanp on March 16, 2011
Ever been confused by the plethora of chess engines? Fiddled around with Microsoft's Chess Titans? Do you find Dvoretsky's books tough going? If so, you've got more in common with one super-GM than you might have thought! Ponomariov's in-depth answers to reader questions are a must-read.
Posted in Russian | Tagged Botvinnik, computers, Crestbook, Dvoretsky, Houdini, KC-Conference, Komarov, Kramnik, Ponomariov, Rybka | 1 Response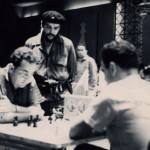 By mishanp on February 15, 2011
For someone perhaps best known for spectacular failure – losing 6:0 to Bobby Fischer – Mark Taimanov has had the most successful of lives. A top Soviet grandmaster and a successful concert pianist, he's now the happy octogenarian father of 6-year-old twins. He talks about his life and contemporary chess.
Posted in Russian | Tagged Alekhine, Anand, Botvinnik, Capablanca, Carlsen, Castro, Che Guevara, Churchill, computers, Fischer, Lasker, Lyubov Bruk, Nakamura, Shostakovich, Spassky, Taimanov, Tata Steel 2011 | 5 Responses