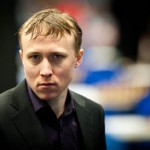 By mishanp on February 22, 2011
Answering reader questions almost a decade after becoming FIDE World Champion as an 18-year-old, Ruslan Ponomariov provides both a revealing insight into the life of an elite player, and a damning indictment of the chess politics that saw his match against Garry Kasparov collapse.
Posted in Russian | Tagged Carlsen, Crestbook, Ilyumzhinov, Ivanchuk, Kamsky, Kasimdzhanov, Kasparov, KC-Conference, Kramnik, Ponomariov, Short, World Cup | 3 Responses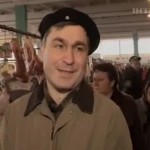 By mishanp on February 5, 2011
Vassily Ivanchuk's stunning win in Gibraltar reminded us all of his enormous chess talent, while his recent long interview with the Ukrainian Zaxid.net addressed the missing piece of the jigsaw – why is it that a genius like Ivanchuk has failed to mount a serious World Championship challenge?
Posted in Ukrainian | Tagged Capablanca Chess, Carlsen, Chess960, computers, FIDE, FIDE election, Gibraltar, Golubev, Ivanchuk, Kasparov, So, Tymoshenko, World Cup | 14 Responses

By mishanp on December 5, 2009
Rauf Mamedov lost to a Chinese player in the first round of the World Cup, but was far from singing the praises of Chinese chess.
Posted in Russian | Tagged Chinese School, Gashimov, Kamsky, Mamedov, World Cup, Zhou | Leave a response
By mishanp on December 3, 2009
Eljanov on Ukrainian players wanting to abandon their federation and Shirov's unusual training methods, Gashimov on "incorrect" Chinese chess, and more: the Azerbaijan site was on hand to report a lot of interesting material from the World Cup in Khanty-Mansiysk.
Posted in Russian | Tagged Chinese School, Eljanov, Gashimov, Kamsky, Kamsky-Topalov, Laznicka, Mamedyarov, Shirov, Ukraine, Wang Yue, World Cup | Leave a response