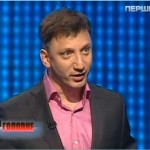 By mishanp on May 3, 2011
Andriy Slyusarchuk's blindfold victory over Rybka last week earned him his 15 minutes of chess fame, which is not at all bad for someone who took up the game 8 months ago! GM Sergey Shipov has written surely the most eloquent assessment of the 'trick', and of the current state of man-versus-machine contests.
Posted in Russian, Ukrainian | Tagged Alekhine, computers, Deep Blue, Fritz, Golubev, Houdini, Ivanchuk, Kasparov, Kramnik, Rybka, Shipov, Slyusarchuk | 2 Responses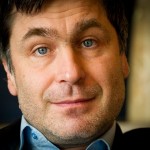 By mishanp on April 29, 2011
Here, as promised, is the concluding part of the recent long interview with Ivanchuk. As well as talking about women players, his favourite games, and when he might quit the game, his wife Oksana also joins the conversation. Few would disagree with her view that "Vassily's easy to love."
Posted in Russian | Tagged blindfold, Flesch, Golubev, Ivanchuk, Kamsky, Korchnoi, Malakhov, Oksana Ivanchuk, Polgar, Surov | 7 Responses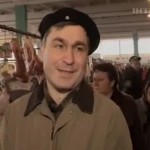 By mishanp on February 5, 2011
Vassily Ivanchuk's stunning win in Gibraltar reminded us all of his enormous chess talent, while his recent long interview with the Ukrainian Zaxid.net addressed the missing piece of the jigsaw – why is it that a genius like Ivanchuk has failed to mount a serious World Championship challenge?
Posted in Ukrainian | Tagged Capablanca Chess, Carlsen, Chess960, computers, FIDE, FIDE election, Gibraltar, Golubev, Ivanchuk, Kasparov, So, Tymoshenko, World Cup | 14 Responses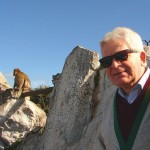 By mishanp on November 26, 2010
Boris Spassky on his recovery, Kirsan Ilyumzhinov on Carlsen, Veselin Topalov on his fear of Santa Claus, and Darek Świercz makes Wijk-aan-Zee, with a little help from his trainer. Chess stories from Russia (and "Eastern Europe") in brief.
Posted in Bits and Pieces, Bulgarian, Polish, Russian | Tagged Candidates Matches, Carlsen, Cultural Village, Danailov, Fischer, Golubev, Ilyumzhinov, Kasparov, Spassky, Sulypa, Świercz, Topalov | 3 Responses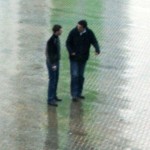 By mishanp on September 25, 2010
Russia's 3:1 victory over the USA in round 4 saw some of the best Olympiad coverage yet. Bareev's traditional commentary (read on for what Malakhov could learn from a cleaning lady!) was joined by Karjakin's overview of the round, two photo reports and live and post-game insight on Kramnik-Nakamura.
Posted in Russian | Tagged Bareev, Barsky, Golubev, Grischuk, Kamsky, Karjakin, Kramnik, Levitov, Malakhov, Nakamura, Olympiad, Onischuk, Rublevsky, Shipov, Shulman, Svidler, Topalov, Vasiliev | 9 Responses