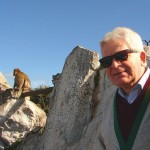 By mishanp on November 26, 2010
Boris Spassky on his recovery, Kirsan Ilyumzhinov on Carlsen, Veselin Topalov on his fear of Santa Claus, and Darek Świercz makes Wijk-aan-Zee, with a little help from his trainer. Chess stories from Russia (and "Eastern Europe") in brief.
Posted in Bits and Pieces, Bulgarian, Polish, Russian | Tagged Candidates Matches, Carlsen, Cultural Village, Danailov, Fischer, Golubev, Ilyumzhinov, Kasparov, Spassky, Sulypa, Świercz, Topalov | 3 Responses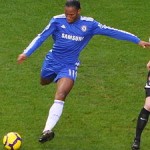 By mishanp on June 26, 2010
In what some might consider cruel and unusual punishment, Bulgarian schoolchildren recently played chess with an IBM supercomputer. Fortunately, they had a little help from Veselin Topalov, who after the match gave an interview to Danail Kisov of Klassa.bg.
Posted in Bulgarian | Tagged Anand, computers, Danailov, ECU election, Fischer, IBM, Kasparov, Tal, Topalov, WC 2010 | 3 Responses