Archives by date
You are browsing the site archives by date.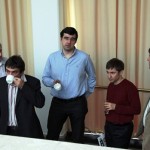 By mishanp on May 28, 2012
Few know more about the tension of the final stages of a World Championship match than ex-World Champion Vladimir Kramnik, so his interview on the eve of Game 12 shouldn't be missed. He gives his impressions of the match so far and talks about what we can expect from the final game and possible tiebreak.
Posted in Russian | Tagged Anand, Gelfand, Kramnik, Sport Express, Vasiliev, World Championship 2012 | 4 Responses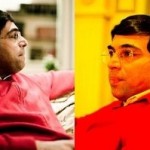 By mishanp on May 10, 2012
After last year's Tal Memorial, where Viswanathan Anand drew all nine games, he gave a long and fascinating interview to Vlad Tkachiev. Topics included the champion's current form and the upcoming match against Boris Gelfand. On the eve of that match I'm resposting the interview here as it's currently unavailable at WhyChess.
Posted in Russian | Tagged Anand, Aronian, Carlsen, Gelfand, Kasparov, Kramnik, Tkachiev, WhyChess | 3 Responses