Archives by date
You are browsing the site archives by date.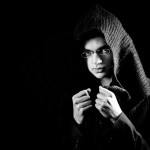 By mishanp on February 25, 2012
Anish Giri is currently the world's most promising junior, but although he now represents the Netherlands he started his chess career in St. Petersburg, Russia. One of his first coaches, Asya Kovalyova, explains how a chess superpower let a prodigy slip through its grasp.
Posted in Russian | Tagged Caruana, Giri, Glukhovsky, Kovalyova, Lopatenok | 3 Responses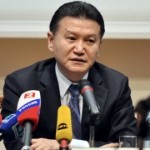 By mishanp on February 20, 2012
In an interview with Sport Express, FIDE President Kirsan Ilyumzhinov has explained the decision to hold the next Candidates Tournament later this year in London. He also talks about plans for a new Men's Grand Prix and the sale of the rights to the World Championship and other major events.
Posted in Russian | Tagged Andrew Paulson, Candidates 2012, Carlsen, FIDE, Grand Prix, Ilyumzhinov, Vasiliev | 3 Responses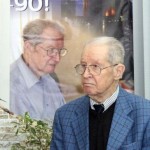 By mishanp on February 19, 2012
Yuri Averbakh, the world's oldest grandmaster, celebrated his 90th birthday on February 8th this year. To mark the occasion he gave a long and fascinating interview to Vladimir Barsky and Eteri Kublashvili, which turned into a whirlwind tour of chess history.
Posted in Russian | Tagged Averbakh, baghchal, Francesc Vicent, Greco, Jacobus de Cessolis, Kasparov, Lasker, N.D. Grigoriev, New Chronology, shatranj | 8 Responses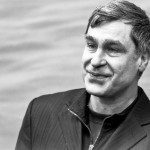 By mishanp on February 4, 2012
Vassily Ivanchuk's recent interview with the Ukrainian daily newspaper "Den" isn't your standard chess interview. In fact, Ivanchuk doesn't talk about current chess events at all, instead displaying a deep interest in literature while also explaining, for instance, why Julius Caesar would have considered chess players happy.
Posted in Russian | Tagged Chess in Schools, computers, Ivanchuk, Kramnik, Marabou, Senchishin, Shirov | 4 Responses