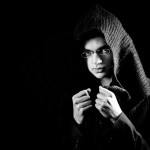 By mishanp on February 25, 2012
Anish Giri is currently the world's most promising junior, but although he now represents the Netherlands he started his chess career in St. Petersburg, Russia. One of his first coaches, Asya Kovalyova, explains how a chess superpower let a prodigy slip through its grasp.
Posted in Russian | Tagged Caruana, Giri, Glukhovsky, Kovalyova, Lopatenok | 3 Responses
By mishanp on April 6, 2010
Mark Glukovsky, editor of 64, the Russian equivalent of New in Chess, responded in a controversial but compulsively readable style to the questions of Crestbook readers.
Posted in Russian | Tagged Carlsen, Glukhovsky, Mig, Odessky, Ponomariov, Svidler, WC 2010 | Leave a response
By mishanp on November 16, 2009
Fresh from winning the Tal Memorial in Moscow, Kramnik gave a couple of interviews where he talked about the upcoming World Blitz Championship, later won by Carlsen.  
Posted in Russian | Tagged Bilbao, blitz, Carlsen, Danailov, Glukhovsky, Grand Slam, Kasparov, Kramnik, Tal Blitz, Topalov, Vasiliev | Leave a response