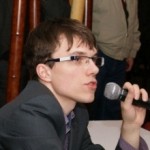 By mishanp on March 16, 2012
Mateusz Bartel could have been forgiven for taking life easy after winning the Aeroflot Open and a coveted place in the Dortmund super-tournament. Instead he went on to win the Polish Championship for the third year in a row. Leszek Kropisz interviewed a player whose star is in the ascendancy.
Posted in Polish | Tagged Aeroflot Open, Bartel, Caruana, Macieja, Mat, Mitoń, PCF, Polish Championship, Soćko, Wojtaszek | 3 Responses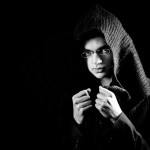 By mishanp on February 25, 2012
Anish Giri is currently the world's most promising junior, but although he now represents the Netherlands he started his chess career in St. Petersburg, Russia. One of his first coaches, Asya Kovalyova, explains how a chess superpower let a prodigy slip through its grasp.
Posted in Russian | Tagged Caruana, Giri, Glukhovsky, Kovalyova, Lopatenok | 3 Responses
By mishanp on June 20, 2010
The second installment of Boris Gelfand's answers to the questions of Crestbook readers kept up the incredible length and quality of the first. A general title might be, "Everything you ever wanted to know about GM chess but never dared to ask". He patiently answers questions ranging from "e4 or d4" to "what's the meaning of life"!
Posted in Russian | Tagged age, Anand, Anti-Moscow, Carlsen, Caruana, cube, Elista, FIDE election, football, Gelfand, Giri, Grischuk, Ilyumzhinov, Ivanchuk, Karpov, Kasparov, Kramnik, Makropoulos, Najdorf, Nakamura, Petroff, Pirc, Rodshtein, time control, Topalov, WC 2010 | 5 Responses