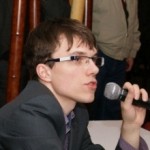 By mishanp on March 16, 2012
Mateusz Bartel could have been forgiven for taking life easy after winning the Aeroflot Open and a coveted place in the Dortmund super-tournament. Instead he went on to win the Polish Championship for the third year in a row. Leszek Kropisz interviewed a player whose star is in the ascendancy.
Posted in Polish | Tagged Aeroflot Open, Bartel, Caruana, Macieja, Mat, Mitoń, PCF, Polish Championship, Soćko, Wojtaszek | 3 Responses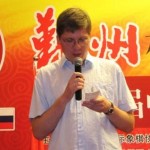 By mishanp on September 5, 2010
There's an urban myth that Vladimir Malakhov, rated 2725, a World Cup semifinalist and on the Russian 1st team for the Olympiad, is an amateur chess player. He sets the record straight in an interview with Wojciech Gryciuk for the Polish Chess Federation website, while also making some startling revelations about top-level chess.
Posted in Polish | Tagged Adams, Arkhipov, Bartel, Dreev, Dvoretsky, endgames, Malakhov, Mamedov, openings, PCF | 6 Responses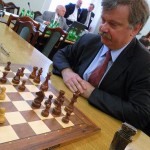 By mishanp on July 31, 2010
Tomasz Sielicki, the President of the Polish Chess Federation, gave an interview responding to criticism from the leading Polish player, Radosław Wojtaszek. Sielicki also outlines the achievements of his year in charge and discusses preparations for the upcoming Olympiad. 
Posted in Polish | Tagged Beliavski, Danailov, ECU election, Gajewski, Jakubiec, Krasenkow, Mat, Olympiad, PCF, Sielicki, Sulypa, Świercz, Wojtaszek | 2 Responses