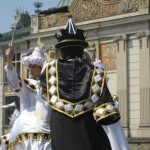 By mishanp on May 1, 2011
The 7th World School Individual Chess Championship was opened on Saturday by FIDE President Kirsan Ilyumzhinov. Although the tournament has no household names (unless your household contains one of the 400 children!) it certainly makes for a photogenic event. As a Krakow resident, I couldn't miss it.
Posted in Reports | Tagged Ilyumzhinov, Krakow, Pope John Paul II, Sielicki, World School Championship | 4 Responses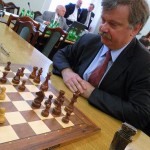 By mishanp on July 31, 2010
Tomasz Sielicki, the President of the Polish Chess Federation, gave an interview responding to criticism from the leading Polish player, Radosław Wojtaszek. Sielicki also outlines the achievements of his year in charge and discusses preparations for the upcoming Olympiad. 
Posted in Polish | Tagged Beliavski, Danailov, ECU election, Gajewski, Jakubiec, Krasenkow, Mat, Olympiad, PCF, Sielicki, Sulypa, Świercz, Wojtaszek | 2 Responses