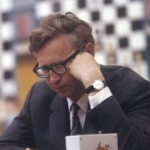 By mishanp on January 14, 2011
The death of the 7th World Champion, Vasily Smyslov (1921-2010), was one of the greatest chess losses of the last year. He featured in two year-end interviews: one with FIDE President Kirsan Ilyumzhinov, who claimed Smyslov also encountered aliens, and the other with GM Sergey Shipov, who recalled the Smyslov he knew.
Posted in Russian | Tagged aliens, Botvinnik, Capablanca, computers, Fischer, Flohr, Gulko, Huebner, Ilyumzhinov, Karpov, Krasenkow, Lasker, Morphy, Shipov, Smyslov, Spassky, Surov | 8 Responses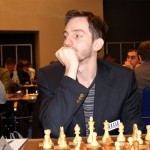 By mishanp on October 24, 2010
Alexander Grischuk, one of the most interesting characters at the top of world chess, responded to reader questions at Crestbook. Topics included his preference for blitz and rapid chess, his other career as a poker player… and almost everything else under the sun.
Posted in Russian | Tagged Crestbook, European Club Cup, Grischuk, Khalifman, Krasenkow, poker, Shirov, Topalov, Zhukova | 2 Responses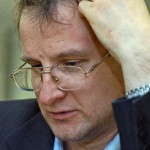 By mishanp on August 6, 2010
This is how Grandmaster Michal Krasenkow describes chess in his wide-ranging responses to reader questions at the Crestbook website. Other topics include phoney titles, the "theorisation" of chess and Krasenkow's thoughts on emigrating from Russia to live in Poland.
Posted in Russian | Tagged Chess960, computers, Crestbook, De Firmian, KC-Conference, Korneev, Krasenkow, Olszewski | 1 Response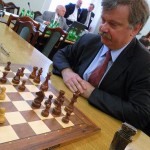 By mishanp on July 31, 2010
Tomasz Sielicki, the President of the Polish Chess Federation, gave an interview responding to criticism from the leading Polish player, Radosław Wojtaszek. Sielicki also outlines the achievements of his year in charge and discusses preparations for the upcoming Olympiad. 
Posted in Polish | Tagged Beliavski, Danailov, ECU election, Gajewski, Jakubiec, Krasenkow, Mat, Olympiad, PCF, Sielicki, Sulypa, Świercz, Wojtaszek | 2 Responses