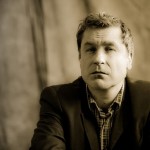 By mishanp on April 27, 2011
Few would identify emotional outbursts as the quality to borrow from Garry Kasparov, but then Vassily Ivanchuk has always stood out from the crowd. In a long and fascinating interview he again displays the self-awareness and deliberate strategy that often lie behind his apparent eccentricities.
Posted in Russian | Tagged Amber, Aronian, Carlsen, computers, Ivanchuk, Karpov, Kasparov, Oksana Ivanchuk, Olympiad, poker, Svidler, Topalov | 2 Responses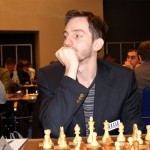 By mishanp on October 24, 2010
Alexander Grischuk, one of the most interesting characters at the top of world chess, responded to reader questions at Crestbook. Topics included his preference for blitz and rapid chess, his other career as a poker player… and almost everything else under the sun.
Posted in Russian | Tagged Crestbook, European Club Cup, Grischuk, Khalifman, Krasenkow, poker, Shirov, Topalov, Zhukova | 2 Responses