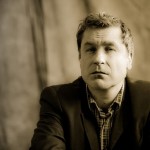 By mishanp on April 27, 2011
Few would identify emotional outbursts as the quality to borrow from Garry Kasparov, but then Vassily Ivanchuk has always stood out from the crowd. In a long and fascinating interview he again displays the self-awareness and deliberate strategy that often lie behind his apparent eccentricities.
Posted in Russian | Tagged Amber, Aronian, Carlsen, computers, Ivanchuk, Karpov, Kasparov, Oksana Ivanchuk, Olympiad, poker, Svidler, Topalov | 2 Responses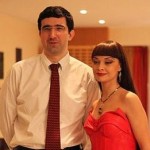 By mishanp on March 22, 2011
Kseniya Simonova's mesmerising sand art performance was the highlight of the opening ceremony of the 2011 Amber Chess Tournament. Afterwards, the Ukrainian artist talked about her love of chess and her impressions of Monte Carlo, a "sandbox for adults".
Posted in Russian | Tagged Amber, Kramnik, Kseniya Simonova | Leave a response