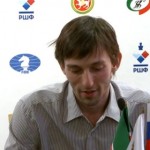 By mishanp on May 17, 2011
After yesterday's dramatic tie-breaks the two winners talked to the press. Although they both made short statements in English, the most interesting comments were in Russian. Grischuk, in particular, tried to explain his time trouble and match strategy, and defended the format of the event.
Posted in Russian | Tagged Candidates Matches, Gelfand, Geller, Grischuk, Kamsky, Korchnoi, Kramnik, Kutin | 8 Responses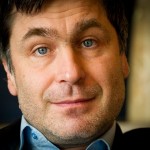 By mishanp on April 29, 2011
Here, as promised, is the concluding part of the recent long interview with Ivanchuk. As well as talking about women players, his favourite games, and when he might quit the game, his wife Oksana also joins the conversation. Few would disagree with her view that "Vassily's easy to love."
Posted in Russian | Tagged blindfold, Flesch, Golubev, Ivanchuk, Kamsky, Korchnoi, Malakhov, Oksana Ivanchuk, Polgar, Surov | 7 Responses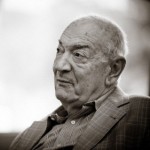 By mishanp on March 24, 2011
Viktor Korchnoi, who turned 80 yesterday, is one of the great figures of twentieth-century chess, but also one of the most controversial. Evgeny Vasiukov, who's known him for 60 years, felt compelled to voice what he considers the truth about Korchnoi, both as a man and a chess player.
Posted in Russian | Tagged Botvinnik, Bronstein, Fischer, Karpov, Korchnoi, Petrosian, Sosonko, Taimanov, Tal, Vasiukov | 41 Responses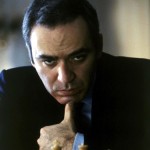 By mishanp on January 20, 2011
While the fashion career of his former protégé, Magnus Carlsen, continues apace, Garry Kasparov has recently been involved in an advertising campaign of his own. It's fair to say his promotion of the Polish division of ING Bank shows the ex-World Champion as you've never seen him before!
Posted in Polish, Russian | Tagged Chuck Norris, ING Bank, Karpov, Kasparov, Korchnoi, Marek Kondrat, Privorotsky, Robert Kubica, Scheveningen | 1 Response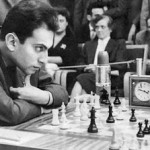 By mishanp on November 13, 2010
Moscow's Tal Memorial honours Mikhail Tal, the "Magician from Riga", who blazed a path to win the World Championship half a century ago this year. Recalling those days, and how chess has changed since, has been a theme of Ilya Odessky's tournament reports.
Posted in Russian | Tagged Aronian, Botvinnik, computers, Gelfand, Grischuk, Korchnoi, Kramnik, Nijinsky, Nikitin, Odessky, Ponomariov, Shirov, Sosonko, Tal, Tal Memorial 2010, Vaganian | 10 Responses
By mishanp on May 6, 2010
Boris Gelfand's responses to reader questions at Crestbook were all you could hope for – patient, revealing and full of insights and anecdotes. Remarkably these translations are only a fraction of the original, and this is only part one.
Posted in Russian | Tagged age, Gelfand, Ivanchuk, Kasparov, Korchnoi, nature or nurture, Petrosian, Rubinstein, Tal | Leave a response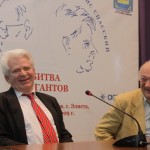 By mishanp on March 23, 2010
Boris Spassky interviews nowadays always make a nice change of pace, though this one is particularly offbeat – given to a local journalist on the way from a provincial Russian train station to a waiting car (he was returning to the area he was evacuated to from Leningrad during WWII).
Posted in Russian | Tagged Korchnoi, learning chess, Spassky | Leave a response
By mishanp on August 15, 2009
Anatoly Karpov gave a long interview to the Russian RIA News. The most fascinating section is his assessment of his own place in the pantheon of Chess World Champions, including his controversial opinion that Anand and Topalov would have been unable to achieve the same success without computers.
Posted in Russian | Tagged Alekhine, Anand, Aronian, Bogoljubov, Botvinnik, Bronstein, Capablanca, Carlsen, Chigorin, computers, Euwe, FIDE election, Fischer, Ilyumzhinov, Ivanchuk, Karjakin, Karpov, Kasparov, Keres, Korchnoi, Kramnik, Lasker, Leko, Petrosian, Rubinstein, Spassky, Steinitz, Tal, Topalov | 5 Responses