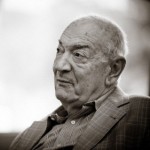 By mishanp on March 24, 2011
Viktor Korchnoi, who turned 80 yesterday, is one of the great figures of twentieth-century chess, but also one of the most controversial. Evgeny Vasiukov, who's known him for 60 years, felt compelled to voice what he considers the truth about Korchnoi, both as a man and a chess player.
Posted in Russian | Tagged Botvinnik, Bronstein, Fischer, Karpov, Korchnoi, Petrosian, Sosonko, Taimanov, Tal, Vasiukov | 41 Responses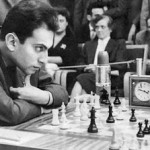 By mishanp on November 13, 2010
Moscow's Tal Memorial honours Mikhail Tal, the "Magician from Riga", who blazed a path to win the World Championship half a century ago this year. Recalling those days, and how chess has changed since, has been a theme of Ilya Odessky's tournament reports.
Posted in Russian | Tagged Aronian, Botvinnik, computers, Gelfand, Grischuk, Korchnoi, Kramnik, Nijinsky, Nikitin, Odessky, Ponomariov, Shirov, Sosonko, Tal, Tal Memorial 2010, Vaganian | 10 Responses