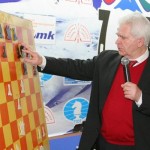 By mishanp on January 30, 2012
Boris Spassky, the Tenth World Chess Champion, today turned 75. In a long interview he talked about his introduction to chess, the road to the title and his friendship and rivalry with Bobby Fischer, as well as about his personal life, from surviving the Siege of Leningrad to his first unsuccessful marriage and moving to France.
Posted in Russian | Tagged Bondarevsky, Fischer, Geller, Keres, Petrosian, Spassky, Tal, Tolush, Zak, Zangalis | 6 Responses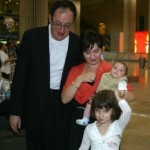 By mishanp on May 31, 2011
After Boris Gelfand won the Candidates Matches in Kazan he gave numerous interviews that shed light on a player who, despite having been at the top of world chess for 20 years, is perhaps still something of a mystery to chess fans. It's time for that to change, as an Anand-Gelfand World Championship match awaits!
Posted in Russian | Tagged age, Anand, Candidates Matches, Carlsen, Gelfand, Geller, Grischuk, Kamsky, Kramnik, Mamedyarov, Petrosian, Soviet School | 13 Responses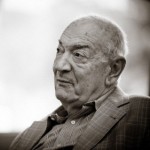 By mishanp on March 24, 2011
Viktor Korchnoi, who turned 80 yesterday, is one of the great figures of twentieth-century chess, but also one of the most controversial. Evgeny Vasiukov, who's known him for 60 years, felt compelled to voice what he considers the truth about Korchnoi, both as a man and a chess player.
Posted in Russian | Tagged Botvinnik, Bronstein, Fischer, Karpov, Korchnoi, Petrosian, Sosonko, Taimanov, Tal, Vasiukov | 41 Responses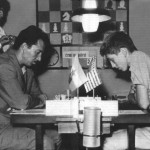 By mishanp on June 23, 2010
In a remarkable interview given to Yury Vasiliev of Sport Express, the 87-year-old GM Svetozar Gligorić talks about some of his career highs and lows, his friendship with Fischer and the unlikely new career he took up, aged 81.
Posted in Russian | Tagged Capablanca, Chess960, computers, Fischer, Fischer-Spassky 1992, Gligorić, Petrosian, Spassky, Tal, Vasiliev | 3 Responses
By mishanp on May 6, 2010
Boris Gelfand's responses to reader questions at Crestbook were all you could hope for – patient, revealing and full of insights and anecdotes. Remarkably these translations are only a fraction of the original, and this is only part one.
Posted in Russian | Tagged age, Gelfand, Ivanchuk, Kasparov, Korchnoi, nature or nurture, Petrosian, Rubinstein, Tal | Leave a response
By mishanp on August 15, 2009
Anatoly Karpov gave a long interview to the Russian RIA News. The most fascinating section is his assessment of his own place in the pantheon of Chess World Champions, including his controversial opinion that Anand and Topalov would have been unable to achieve the same success without computers.
Posted in Russian | Tagged Alekhine, Anand, Aronian, Bogoljubov, Botvinnik, Bronstein, Capablanca, Carlsen, Chigorin, computers, Euwe, FIDE election, Fischer, Ilyumzhinov, Ivanchuk, Karjakin, Karpov, Kasparov, Keres, Korchnoi, Kramnik, Lasker, Leko, Petrosian, Rubinstein, Spassky, Steinitz, Tal, Topalov | 5 Responses