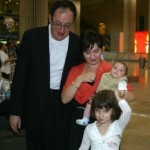 By mishanp on May 31, 2011
After Boris Gelfand won the Candidates Matches in Kazan he gave numerous interviews that shed light on a player who, despite having been at the top of world chess for 20 years, is perhaps still something of a mystery to chess fans. It's time for that to change, as an Anand-Gelfand World Championship match awaits!
Posted in Russian | Tagged age, Anand, Candidates Matches, Carlsen, Gelfand, Geller, Grischuk, Kamsky, Kramnik, Mamedyarov, Petrosian, Soviet School | 13 Responses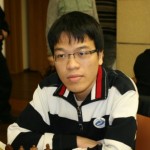 By mishanp on March 2, 2011
Moscow's Aeroflot Open can be something of a graveyard for foreign chess talent, so for the Vietnamese GM Le Quang Liem to win it twice in a row was an amazing achievement. It's also thought-provoking: does Le's success tell us anything about the current balance of power between Russia and Asia?
Posted in Russian | Tagged Aeroflot Open, Bareev, Carlsen, Chinese School, Hou Yifan, Khalifman, Krogius, Lam Minh Chau, Le Quang Liem, Mikhail Vasiliev, Shvedchikov, Soviet School, Tomashevsky, Valery Chekhov, Vietnamese Chess | 7 Responses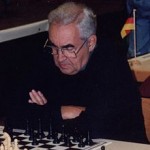 By mishanp on May 19, 2010
84-year-old Mark Taimanov gave an interview to the Russian site, Smena. He talks about the recent WC Match in Sofia and gives his opinion of how the current players compare to the former Champions.
Posted in Russian | Tagged Alekseev, Anand, Karpov, Kasparov, Kramnik, Soviet School, Taimanov, Topalov, Vitiugov | 4 Responses