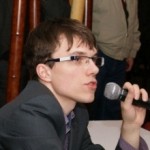 By mishanp on March 16, 2012
Mateusz Bartel could have been forgiven for taking life easy after winning the Aeroflot Open and a coveted place in the Dortmund super-tournament. Instead he went on to win the Polish Championship for the third year in a row. Leszek Kropisz interviewed a player whose star is in the ascendancy.
Posted in Polish | Tagged Aeroflot Open, Bartel, Caruana, Macieja, Mat, Mitoń, PCF, Polish Championship, Soćko, Wojtaszek | 3 Responses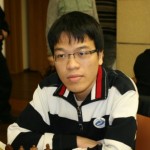 By mishanp on March 2, 2011
Moscow's Aeroflot Open can be something of a graveyard for foreign chess talent, so for the Vietnamese GM Le Quang Liem to win it twice in a row was an amazing achievement. It's also thought-provoking: does Le's success tell us anything about the current balance of power between Russia and Asia?
Posted in Russian | Tagged Aeroflot Open, Bareev, Carlsen, Chinese School, Hou Yifan, Khalifman, Krogius, Lam Minh Chau, Le Quang Liem, Mikhail Vasiliev, Shvedchikov, Soviet School, Tomashevsky, Valery Chekhov, Vietnamese Chess | 7 Responses