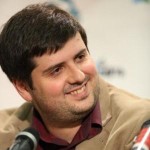 By mishanp on September 21, 2011
After an utterly deserved victory at the World Cup (picking up 20 rating points and moving into the Top 10 in the process), Peter Svidler gave an interview to Yury Vasiliev of Sport Express. He discussed a number of old scores he'd had to settle along the way.
Posted in Russian, WhyChess archive | Tagged Grischuk, Kamsky, Khalifman, Polgar, Ponomariov, Svidler, Vasiliev, World Cup 2011 | Leave a response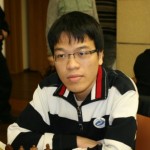 By mishanp on March 2, 2011
Moscow's Aeroflot Open can be something of a graveyard for foreign chess talent, so for the Vietnamese GM Le Quang Liem to win it twice in a row was an amazing achievement. It's also thought-provoking: does Le's success tell us anything about the current balance of power between Russia and Asia?
Posted in Russian | Tagged Aeroflot Open, Bareev, Carlsen, Chinese School, Hou Yifan, Khalifman, Krogius, Lam Minh Chau, Le Quang Liem, Mikhail Vasiliev, Shvedchikov, Soviet School, Tomashevsky, Valery Chekhov, Vietnamese Chess | 7 Responses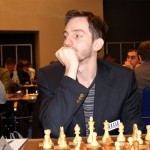 By mishanp on October 24, 2010
Alexander Grischuk, one of the most interesting characters at the top of world chess, responded to reader questions at Crestbook. Topics included his preference for blitz and rapid chess, his other career as a poker player… and almost everything else under the sun.
Posted in Russian | Tagged Crestbook, European Club Cup, Grischuk, Khalifman, Krasenkow, poker, Shirov, Topalov, Zhukova | 2 Responses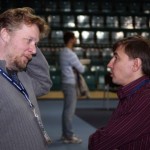 By mishanp on September 27, 2010
Evgeny Bareev's much-anticipated assessment of Russia's defeat against Hungary again pulled no punches, though the punching bag this time was himself. He admitted it was a mistake not to include Vladimir Kramnik for the match against one of this year's dark horses for the World Chess Olympiad.
Posted in Russian | Tagged Almasi, Bareev, Ivanchuk, Khalifman, Kramnik, Leko, Malakhov, Olympiad, Shipov, Sokolov, Svidler, Vasiliev | Leave a response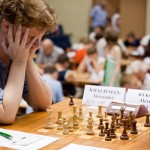 By mishanp on August 17, 2010
While on his way to winning the Minsk Open, former World Champion Alexander Khalifman gave a long and thoughtful interview to Elena Klimetz for the openchess.by website. Topics include why his career tapered off after winning the world title, parental pressure on young chess players, and the match in Sofia.
Posted in Russian | Tagged age, Anand, computers, Gelfand, Kamsky, Kasparov, Khalifman, Kramnik, Minsk Open, Topalov, WC 2010 | 4 Responses