Radosław Wojtaszek, one of Anand's seconds and the latest member of the 2700-club, annotates games 7-9 of the Anand-Topalov World Championship match in Sofia.
The Polish grandmaster Wojtaszek has jumped an amazing 47.9 points since the last list to achieve a live rating of 2710.9. As he mentioned in a recent long interview, being one of Anand's seconds in both Bonn and Sofia has had an "enormous influence" on his chess development. It also puts him in the perfect position to give an insight into how Anand and his team approached the match, and how they reacted to triumphs and setbacks.
Below I've translated Wojtaszek's commentary on games 7 to 9 (the final installment will follow shortly!). This time I've made no cuts to the Polish text that appeared in issue 4/2010 of the "Mat" chess magazine. In his comments on the first half of the match Wojtaszek explained "Anand's little ideas" by saying:
Our strategy with white was based, above all, on finding so-called "little ideas", which were meant to surprise Topalov. It wasn't even essential that they should guarantee Vishy an advantage – more important was that the character of the position didn't suit the Bulgarian.
In game 7, Wojtaszek describes how it's Topalov with black who manages to find a fairly big idea:
Viswanathan Anand – Veselin Topalov: Game 7
1. d4 Nf6 2. c4 e6 3. Nf3 d5 4. g3 Bb4+ 5. Bd2 Be7 Another change of variation, though it wasn't a surprise. Topalov had played the same way recently.
6. Bg2 0-0 7. 0-0 c6 8. Bf4 dxc4 9. Ne5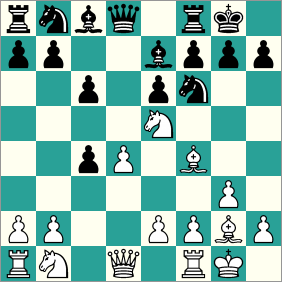 9…b5?! The idea of Ivanchuk, who played it in March against Gelfand. More commonly played is the passive 9…Nd5 10. Nxc4 Nxf4 11. gxf4 Nd7 12. Nc3.
10. Nxc6 Nxc6 11. Bxc6 Bd7!? Stronger than 11…Ba6, which was chosen by the Ukrainian virtuoso. Of course we'd taken the move into account in our preparations, though we'd underestimated black's initiative.
12. Bxa8 Qxa8 Black has compensation for the exchange and it was also clear that Topalov had analysed the sacrifice very precisely, so the whole of our team was really quite worried about the result of the game.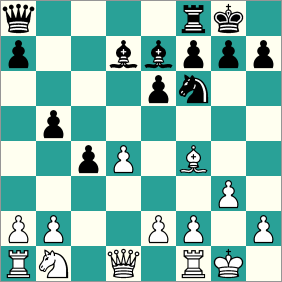 13. f3 Nd5 14. Bd2 e5! 15. e4 On 15. dxe5 there would follow 15…Bh3 16. Re1 Rd8!
15…Bh3 16. exd5 Bxf1 17. Qxf1 exd4 18. a4 Qxd5 19. axb5 Qxb5 20. Rxa7 Re8 Topalov's preparation was evident in the fact that up until this point he'd only used 3 minutes! White has an extra piece, but black has serious compensation and in practical play it's white who has to worry about getting half a point from the game.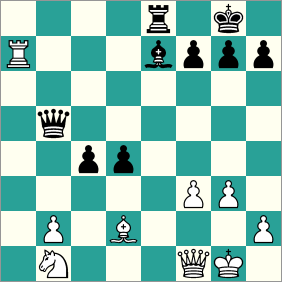 21. Kh1 A move which the Topalov team hadn't analysed. 21. Kg2!? jumps out at you, and perhaps it was better, but it would also no doubt have been checked by the Bulgarian.
21…Bf8!? An interesting practical decision. Objectively better was Qxb2, which led to a draw, but you can see that Topalov was counting on more. Here are the lines: 21…Qxb2 22. Qxc4 (22. Qe1 h6! 23. Rxe7 Rxe7 24. Qxe7 Qxb1+ 25. Kg2 Qb2 26. Qd8+ Kh7 27. Qa5 c3 28. Qf5+ with a draw) 22…Qxb1+ 23. Kg2 and black can't defend the d4 pawn, and if 23…d3?? Rxe7.
22. Rc7! d3 23. Bc3 After 23. Nc3 Qxb2 24. Qf2 Bb4! 25. Rxc4 Bxc3 26. Rxc3 h6! white, despite the extra piece, must struggle for a draw.
23…Bd6 24. Ra7 h6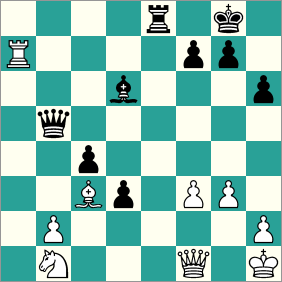 25. Nd2?! A better move was 25. Qh3!? after which black defends thanks to the very nice motif 25…Bb4 26. Qd7 Qxd7 27. Rxd7 Re2!! 28. Bxb4 Rxb2 29. Nd2 Rxb4 30. Rd4 Ra4! 31. Nxc4 Kh7 32. Re4 f5! 33. Rf4 Ra2! with a drawn rook endgame.
25…Bb4! Now it's black who takes the initiative. It can be extinguished, but Vishy needed to demonstrate very precise play.
26. Ra1! "Backwards" moves are always harder to make. Worse was 26. Ne4? Bxc3 27. bxc3 f5! 28. Nd6 Qc5! 29. Rxg7+ Kxg7 30. Nxe8+ Kf7.
26…Bxc3 27. bxc3 Re2 28. Rd1! Again the only move to save white.
28…Qa4 Nothing more was given by 28…Qh5!? 29. Qg1 Qe5 30. Ne4! f5 31. Nd2 Qxc3 32. Qc5! Rxd2 33. Qc8+ Kh7 34. Qxf5+ with a draw.
29. Ne4 Qc2 30. Rc1 Rxh2+ 31. Kg1 Rg2+ 32. Qxg2 Qxc1+ 33. Qf1 Qe3+? White has repulsed the black attack and is no longer risking anything. Now it's Topalov who has to play carefully and… he immediately commits an inaccuracy. Drawing was 33…d2! 34. Nxd2 Qxd2 35. Qxc4 Qd1+
34. Qf2 Qc1+ 35. Qf1 Qe3+ 36. Kg2! f5 37. Nf2 Kh7 38. Qb1 Qe6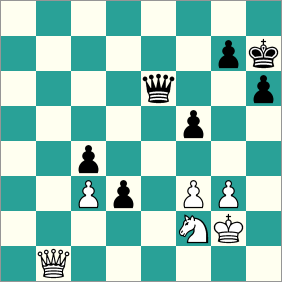 39. Qb5? Letting the advantage slip. Better was 39. Qa2! That difficult move to make would give white winning chances. White doesn't allow d2 and has time to activate his remaining pieces.
39…g5 40. g4 fxg4 41. fxg4 Kg6? Again Topalov doesn't take his chance to go for 41…d2!
42. Qb7? This time 42. Qb1! gave winning chances.
42…d2! 43. Qb1+ Kg7 44. Kf1 Qe7 45. Kg2 Qe6 46. Qd1 Qe3 47. Qf3 Qe6 48. Qb7+ Kg6 49. Qb1+ Kg7 50. Qd1 Qe3 51. Qc2 Qe2 52. Qa4 Kg8 53. Qd7 Kf8 54. Qd5 Kg7 55. Kg3 Qe3+ 56. Qf3 Qe5+ 57. Kg2 Qe6 58. Qd1 Draw
In game eight the "Slav Endgame" was tested for a third time. In the end white managed to break through black's defences.
Veselin Topalov – Viswanathan Anand: Game 8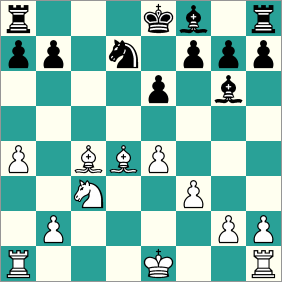 13…Rc8 A novelty in relation to the previous games. Black doesn't want to waste time on a6 and wants to play a5 only after a possible Ba2, fixing the structure on the queenside without the loss of a tempo. 13…Rc8, however, gives white the extra option of exchanging the bishop.
14. Bb5 a6 15. Bxd7+ Kxd7 16. Ke2 f6 As always the most important question is: can black manage to bring his white-squared bishop into play?
17. Rhd1 Ke8 After 17…Kc7? there would follow 18. Ba7! and black would have big problems.
18. a5!? A novelty. Previously played were 18. Rac1 or 18. Bb6.
18…Be7?! Better was 18…Bb4! with the idea of Rf8-f7 and black should calmly solve all his problems.
19. Bb6 Rf8 20. Rac1 White's position is a little better and black has to play very accurately.
20…f5! 21. e5 Bg5 22. Be3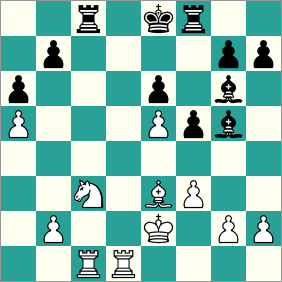 22…f4? A very serious mistake, after which black has only slim chances of defending. Essential was 22…Bxe3! and then after 23. Kxe3 f4+ 24. Kd4! Ke7 25. Ne4 Bxe4 26. Kxe4 g5 white would only have a minimal edge in the rook endgame.
23. Ne4! Rxc1 24. Nd6+ Kd7 25. Bxc1 Kc6 26. Bd2 Be7 27. Rc1+ Kd7 28. Bc3?! A mistake which gives black real chances. The best move was 28. Bb4! with the idea of 28…Bxd6 29. Rd1! which would have ended the game almost immediately.
28…Bxd6 29. Rd1 Bf5! 30. h4 g6?! Completely unnecessarily creating new weaknesses. 30…Kc7! should have been chosen, and the opposite-coloured bishop ending, with or without rooks, should be drawn.
31. Rxd6+ Kc8 32. Bd2 Rd8 33. Bxf4 Rxd6 34. exd6 Kd7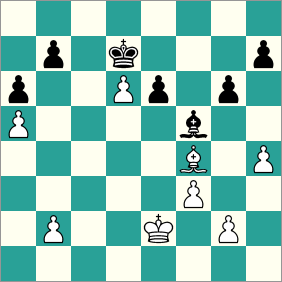 35. Ke3 This position was very precisely analysed after the match by many commentators. Probably black can escape with a draw, although it's very complicated. The basic problem is the fact that it's impossible to set up a fortress and wait. You have to continually adapt the defence to what white does, which creates chances to blunder.
35…Bc2 36. Kd4 Ke8! The first stage is simple – black has to prevent the entry of the white king to f6.
37. Ke5 Kf7 38. Be3 Ba4 39. Kf4 Bb5 40. Bc5 Kf6 41. Bd4+ Kf7 42. Kg5 Bc6 43. Kh6 Kg8 44. h5 Be8 45. Kg5 Kf7 46. Kh6 Kg8 47. Bc5 gxh5 48. Kg5 Kg7 49. Bd4+ Kf7 50. Be5 On 50. Kxh5 the strong 50…e5! draws.
50…h4! Another very important move – black gains essential time to transfer the bishop.
51. Kxh4 Kg6 52. Kg4 Bb5 53. Kf4 Kf7 54. Kg5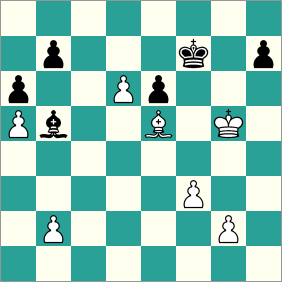 54…Bc6?? The losing blunder. Defending the position wasn't easy, but of course it was within Anand's grasp. After 54…Bd3! 55. f4 Ke8 56. g4 Kd7 57. f5 exf5 58. gxf5 h6+! 59. Kf6 Bc2 black should hold. After the game Vishy said that he saw 58…h6! but underestimated the move. That mistake showed how important it is to put pressure on your opponent. For the second day in a row Anand had to defend and he finally made a mistake which led to a loss.
55. Kh6 Kg8 56. g4 and in light of the plan Bg7, g4-g5-g6 Vishy resigned.
With four games to go everything was back to square one!
Viswanathan Anand – Veselin Topalov: Game 9
1. d4 Nf6 2. c4 e6 3. Nc3 Before this game we decided it was time for a change of variation. Anand had scored 3/4 in the Catalan, but the opening was getting a little worn out, which was why we now wanted to use an idea we'd prepared in the Nimzowitsch Defence.
3…Bb4 4. e3 0-0 5. Bd3 c5 6. Nf3 d5 7. 0-0 cxd4 8. exd4 dxc4 9. Bxc4 b6 The Karpov Variation chosen by Topalov was a bit of a surprise as it's quite a calm line.
10. Bg5 Bb7 11. Re1 Nbd7 12. Rc1 Rc8 13. Bd3 Re8 14. Qe2 Bxc3 15. bxc3 Qc7 16. Bh4 Nh5 17. Ng5 After the tempting 17. Bxh7+? Kxh7 18. Ng5+ Kg6 19. g4 Qf4! it's black who takes over the initiative.
17…g6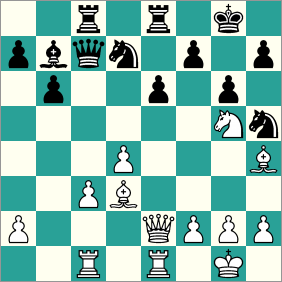 18. Nh3!? Previously only Qd2 had been played. The move in the game looks weird, but it has the concrete idea of taking control of the f4 square.
18…e5 19. f3 White plays calmly, hoping the position will be opened and it'll be possible to take advantage of the bishop pair.
19…Qd6 20. Bf2 exd4?! The Bulgarian unnecessarily forces things. Better was 20…Nhf6 with a more or less equal position.
21. Qxe8+ Rxe8 22. Rxe8+ Nf8 23. cxd4 After this move white stands a little better, but equally interesting was 23. Bxd4!? Ng7 24. Re3! where white also retains an advantage.
23…Nf6 24. Ree1 Ne6 25. Bc4 Bd5 26. Bg3 Qb4 27. Be5 Nd7 28. a3?! An interposition which looks very promising, but gives black a chance to equalise. Correct was: 28. Bxd5! Nxe5 29. Bxe6 Nd3 30. Rc8+ Kg7 31. Rd1 fxe6 32. Rc2! with an advantage for white.
[It's interesting that Gary Kasparov, analysing with Sergey Shipov, also wanted to play 28. a3]:
And once again, for the umpteenth time I observe the telepathic link between the world champions. In this move one can see the instinctive desire of the practical player to confuse the opponent, to surprise him, and force him once again to compute complicated variations.
28…Qa4?! The chance for black was: 28…Qb2! 29. Bxd5 Nxe5 30. dxe5 Qd4+ 31. Nf2 Qxd5 with equality.
29. Bxd5 Nxe5 30. Bxe6 Qxd4+? There was a much greater chance to defend after 30…Nd3!
31. Kh1 fxe6 32. Ng5! Qd6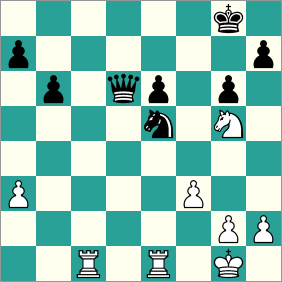 33. Ne4? A mistake due to a lack of time. The game would have been ended by 33. Rc8! Kg7 34. Rec1 and black can't defend against all the threats. 33. Nxe6!? also gave white a large advantage.
33…Qxa3 34. Rc3 Qb2 35. h4! b5? A very strange choice. With the queen on b2 much better was a5. Now black's position becomes hopeless.
36. Rc8+ Kg7 37. Rc7+ Kf8 38. Ng5 Ke8 39. Rxh7 Also winning was 39. Nxe6! but calculating that line without much time to think was difficult: 39…Nxf3 40. Rd1! Nd2 41. Rxa7 Qe5 42. Rxh7!! Qxe6 43. Ra1! Qc6 44. Ra8+ Qxa8 45. Rh8+
39…Qc3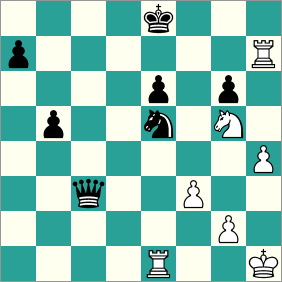 40. Rh8+?? As often happens, a blunder on the 40th move proves very costly. Correct was: 40. Re2! b4 41. Nxe6 b3 42. Kh2! with a relatively easy win – the cut-off king on the back rank makes it impossible for black to organise an effective defence.
40…Kd7 The game begins again!
41. Rh7+ If 41. Rd1+ then 41…Nd3!
41…Kc6 42. Re4 The position is very complicated and practically any result is possible. This was definitely one of the most stressful moments in the match, as everyone knows how dangerous Topalov is in this type of position.
42…b4?! Better was 42…Kb6! and 43. Nxe6? is impossible because of 43…Nxf3!
43. Nxe6 Kb6 44. Nf4!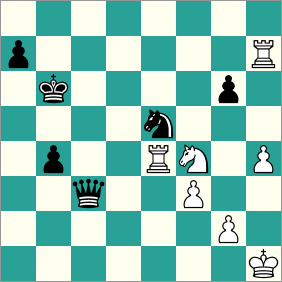 44…Qa1+? A move criticised by many "experts" who, sitting at their computers, saw that the only move was 44…Qc1+. Of course that's true, but just take a look at how difficult the variation Topalov had to calculate was: 44…Qc1+ 45. Kh2 Nc6 46. Rh6 b3 47. Rxg6 Qd2!! 48. Rc4 b2 49. Rgxc6+ Kb7 50. Rc7+ Kb8 51. Rc8+ Kb7 52. R4c7+ Ka6! and the programs indicate that black holds the draw.
45. Kh2 a5 46. h5! gxh5 47. Rxh5 Nc6 48. Nd5+! Kb7 49. Rh7+ Ka6 50. Re6 Kb5 51. Rh5! Nd4 52. Nb6+! Ka6 53. Rd6! Kb7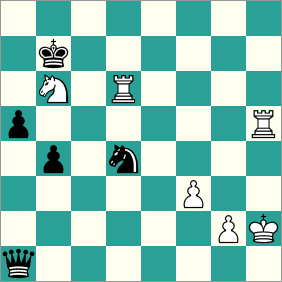 54. Nc4?! After a series of very strong moves Anand again has a won position and again starts to get into time trouble, which affects the quality of his moves. Better was Nd5! which wouldn't have allowed black the tactical trick in the game.
54…Nxf3!? 55. gxf3 Qa2+ 56. Nd2 Kc7 57. Rhd5?! More accurate was 57. Rhh6! with the idea of Kg3 and Ne4.
57…b3 58. Rd7+ Kc8 59. Rd8+ Kc7 60. R8d7+ Kc8 61. Rg7 a4 62. Rc5+ Kb8 63. Rd5 Kc8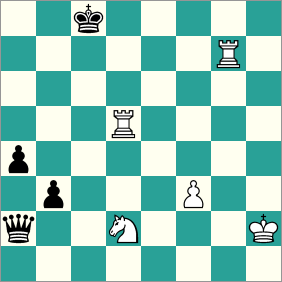 64. Kg3? A mistake, which practically lets the win slip away. Asking to be played was 64. Rdd7! with the idea after 64…a3 65. Kg3 Qa1 of playing 65. Ra7! and it looks as though black doesn't have perpetual check. The variations in such positions aren't obvious, however, especially in the sixth hour of play!
64…Qa1 65. Rg4? It was still necessary to go for 65. Rdd7! although it's not clear if it would have been enough to win.
65…b2! Now the position is already equal, and a draw was agreed 18 moves later.
That was certainly one of the most dramatic games in the match. Vishy missed as many as three chances to take the lead. He provided the whole team with a horror film lasting a few hours, with many twists and turns… but without a happy ending!