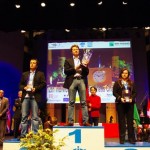 By mishanp on April 3, 2011
For his last report from the European Individual Chess Championship, Sergey Shipov focussed on the role of coaches, which was particularly apt given that a coach, Russian GM Vladimir Potkin, won the title! Shipov also summed up his impressions of the event as a whole.
Posted in Russian | Tagged Chuchelov, Crestbook, European Individual Championship 2011, Kovalev, Nepomniachtchi, Potkin, Shipov, Sulypa, Zontakh | 1 Response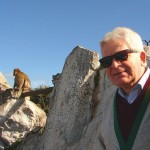 By mishanp on November 26, 2010
Boris Spassky on his recovery, Kirsan Ilyumzhinov on Carlsen, Veselin Topalov on his fear of Santa Claus, and Darek Świercz makes Wijk-aan-Zee, with a little help from his trainer. Chess stories from Russia (and "Eastern Europe") in brief.
Posted in Bits and Pieces, Bulgarian, Polish, Russian | Tagged Candidates Matches, Carlsen, Cultural Village, Danailov, Fischer, Golubev, Ilyumzhinov, Kasparov, Spassky, Sulypa, Świercz, Topalov | 3 Responses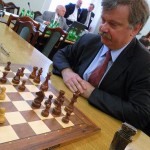 By mishanp on July 31, 2010
Tomasz Sielicki, the President of the Polish Chess Federation, gave an interview responding to criticism from the leading Polish player, Radosław Wojtaszek. Sielicki also outlines the achievements of his year in charge and discusses preparations for the upcoming Olympiad. 
Posted in Polish | Tagged Beliavski, Danailov, ECU election, Gajewski, Jakubiec, Krasenkow, Mat, Olympiad, PCF, Sielicki, Sulypa, Świercz, Wojtaszek | 2 Responses