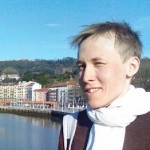 By mishanp on March 16, 2011
Ever been confused by the plethora of chess engines? Fiddled around with Microsoft's Chess Titans? Do you find Dvoretsky's books tough going? If so, you've got more in common with one super-GM than you might have thought! Ponomariov's in-depth answers to reader questions are a must-read.
Posted in Russian | Tagged Botvinnik, computers, Crestbook, Dvoretsky, Houdini, KC-Conference, Komarov, Kramnik, Ponomariov, Rybka | 1 Response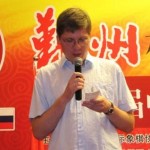 By mishanp on September 5, 2010
There's an urban myth that Vladimir Malakhov, rated 2725, a World Cup semifinalist and on the Russian 1st team for the Olympiad, is an amateur chess player. He sets the record straight in an interview with Wojciech Gryciuk for the Polish Chess Federation website, while also making some startling revelations about top-level chess.
Posted in Polish | Tagged Adams, Arkhipov, Bartel, Dreev, Dvoretsky, endgames, Malakhov, Mamedov, openings, PCF | 6 Responses