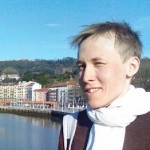 By mishanp on March 16, 2011
Ever been confused by the plethora of chess engines? Fiddled around with Microsoft's Chess Titans? Do you find Dvoretsky's books tough going? If so, you've got more in common with one super-GM than you might have thought! Ponomariov's in-depth answers to reader questions are a must-read.
Posted in Russian | Tagged Botvinnik, computers, Crestbook, Dvoretsky, Houdini, KC-Conference, Komarov, Kramnik, Ponomariov, Rybka | 1 Response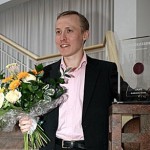 By mishanp on September 16, 2010
Fresh from his victory in Dortmund, ex-FIDE World Champion Ruslan Ponomariov gave an interview to GM Dmitry Komarov of the Ukrainian Fakty, where he talks about chess and music, the upcoming Olympiad, some of the secrets of his recent success, and a valuable preparation tip from Veselin Topalov.
Posted in Russian | Tagged Anand, computers, Dortmund 2010, Efimenko, Eljanov, Ivanchuk, Karjakin, Karpov, Komarov, Kramnik, Muzychuk, Olympiad, Ponomariov, Rammstein, Strauss, Topalov | 7 Responses