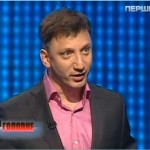 By mishanp on May 3, 2011
Andriy Slyusarchuk's blindfold victory over Rybka last week earned him his 15 minutes of chess fame, which is not at all bad for someone who took up the game 8 months ago! GM Sergey Shipov has written surely the most eloquent assessment of the 'trick', and of the current state of man-versus-machine contests.
Posted in Russian, Ukrainian | Tagged Alekhine, computers, Deep Blue, Fritz, Golubev, Houdini, Ivanchuk, Kasparov, Kramnik, Rybka, Shipov, Slyusarchuk | 2 Responses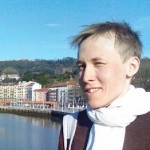 By mishanp on March 16, 2011
Ever been confused by the plethora of chess engines? Fiddled around with Microsoft's Chess Titans? Do you find Dvoretsky's books tough going? If so, you've got more in common with one super-GM than you might have thought! Ponomariov's in-depth answers to reader questions are a must-read.
Posted in Russian | Tagged Botvinnik, computers, Crestbook, Dvoretsky, Houdini, KC-Conference, Komarov, Kramnik, Ponomariov, Rybka | 1 Response