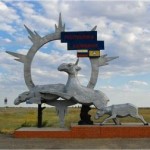 By mishanp on August 24, 2010
For all the attention devoted to Kirsan Ilyumzhinov as FIDE President, his role as Head of the Republic of Kalmykia remains more of a mystery. Daria Aslamova's recent two-part report offered a fascinating glimpse into everyday life in the small steppe republic.
Posted in Russian | Tagged Aslamova, Badmaev, Bardyshev, Bessarabov, Brezgina, Elista, Elistaev, FIDE, Ilyumzhinov, Kalmykia, Mendeev, planet Kirsan | 2 Responses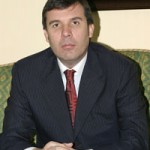 By mishanp on July 29, 2010
Yury Vasiliev of Sport Express broke the news yesterday that Veselin Topalov would, after all, be willing to play Candidates Matches in Russia. Today, in the full version of the interview, Silvio Danailov goes into much greater detail on his feelings towards Kramnik, his disapproval of FIDE's conduct during the match in Sofia, and the upcoming matches and Olympiad.
Posted in Russian | Tagged Anand, Aronian, Berbatov, Candidates Matches, Carlsen, Danailov, ECU election, Elista, Kasparov, Kramnik, Makropoulos, Mamedyarov, Olympiad, Sport Express, Sutovsky, Topalov, Vasiliev, WC 2010 | 11 Responses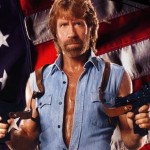 By mishanp on July 11, 2010
While perhaps no surprise to the jaded observer, interviews with the President of the Internation Chess Federation are often extraordinary. Where else, in the middle of a heated election campaign, can you find a candidate talking openly about aliens, astrology, clairvoyants and meetings with such assorted characters as Saddam Hussein, Colonel Gaddafi, Bobby Fischer and Chuck Norris.
Posted in Russian | Tagged astrology, Baba Vanga, Bobby Fischer, Chuck Norris, Elista, FIDE election, Ilyumzhinov, planet Kirsan, Steven Seagal | 3 Responses
By mishanp on June 20, 2010
The second installment of Boris Gelfand's answers to the questions of Crestbook readers kept up the incredible length and quality of the first. A general title might be, "Everything you ever wanted to know about GM chess but never dared to ask". He patiently answers questions ranging from "e4 or d4" to "what's the meaning of life"!
Posted in Russian | Tagged age, Anand, Anti-Moscow, Carlsen, Caruana, cube, Elista, FIDE election, football, Gelfand, Giri, Grischuk, Ilyumzhinov, Ivanchuk, Karpov, Kasparov, Kramnik, Makropoulos, Najdorf, Nakamura, Petroff, Pirc, Rodshtein, time control, Topalov, WC 2010 | 5 Responses
By mishanp on December 16, 2009
Kramnik gave a fascinating and controversial interview to Michael Khomich at Sports.ru after winning the Tal Memorial in Moscow.
Posted in Russian | Tagged age, Anand, Carlsen, Danailov, Elista, Ivanchuk, Karjakin, Kasparov, Khomich, Kramnik, Morozevich, style, Tal Memorial, Topalov, WC 2010 | 1 Response