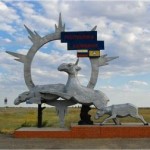 By mishanp on August 24, 2010
For all the attention devoted to Kirsan Ilyumzhinov as FIDE President, his role as Head of the Republic of Kalmykia remains more of a mystery. Daria Aslamova's recent two-part report offered a fascinating glimpse into everyday life in the small steppe republic.
Posted in Russian | Tagged Aslamova, Badmaev, Bardyshev, Bessarabov, Brezgina, Elista, Elistaev, FIDE, Ilyumzhinov, Kalmykia, Mendeev, planet Kirsan | 2 Responses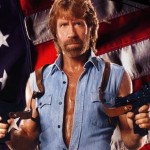 By mishanp on July 11, 2010
While perhaps no surprise to the jaded observer, interviews with the President of the Internation Chess Federation are often extraordinary. Where else, in the middle of a heated election campaign, can you find a candidate talking openly about aliens, astrology, clairvoyants and meetings with such assorted characters as Saddam Hussein, Colonel Gaddafi, Bobby Fischer and Chuck Norris.
Posted in Russian | Tagged astrology, Baba Vanga, Bobby Fischer, Chuck Norris, Elista, FIDE election, Ilyumzhinov, planet Kirsan, Steven Seagal | 3 Responses