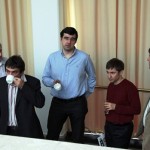 By mishanp on May 28, 2012
Few know more about the tension of the final stages of a World Championship match than ex-World Champion Vladimir Kramnik, so his interview on the eve of Game 12 shouldn't be missed. He gives his impressions of the match so far and talks about what we can expect from the final game and possible tiebreak.
Posted in Russian | Tagged Anand, Gelfand, Kramnik, Sport Express, Vasiliev, World Championship 2012 | 4 Responses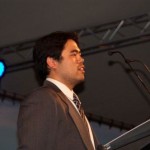 By mishanp on February 2, 2011
Hikaru Nakamura's tournament victory was described as "the birth of a supernova" by Yury Vasiliev in two final reports from the Tata Steel 2011 Tournament. The Russian journalist was on the ground in Wijk aan Zee to provide photo reports and comments from players and observers throughout the event.
Posted in Russian | Tagged Anand, Aronian, Carlsen, ChessPro, Chuchelov, Giri, Grischuk, Kramnik, Nakamura, Nepomniachtchi, Nyzhnyk, Shirov, Sport Express, Tata Steel 2011, Topalov, van den Berg, van Wely, Vasiliev | 6 Responses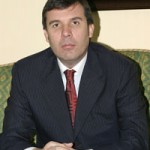 By mishanp on July 29, 2010
Yury Vasiliev of Sport Express broke the news yesterday that Veselin Topalov would, after all, be willing to play Candidates Matches in Russia. Today, in the full version of the interview, Silvio Danailov goes into much greater detail on his feelings towards Kramnik, his disapproval of FIDE's conduct during the match in Sofia, and the upcoming matches and Olympiad.
Posted in Russian | Tagged Anand, Aronian, Berbatov, Candidates Matches, Carlsen, Danailov, ECU election, Elista, Kasparov, Kramnik, Makropoulos, Mamedyarov, Olympiad, Sport Express, Sutovsky, Topalov, Vasiliev, WC 2010 | 11 Responses