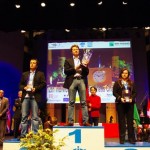 By mishanp on April 3, 2011
For his last report from the European Individual Chess Championship, Sergey Shipov focussed on the role of coaches, which was particularly apt given that a coach, Russian GM Vladimir Potkin, won the title! Shipov also summed up his impressions of the event as a whole.
Posted in Russian | Tagged Chuchelov, Crestbook, European Individual Championship 2011, Kovalev, Nepomniachtchi, Potkin, Shipov, Sulypa, Zontakh | 1 Response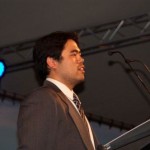 By mishanp on February 2, 2011
Hikaru Nakamura's tournament victory was described as "the birth of a supernova" by Yury Vasiliev in two final reports from the Tata Steel 2011 Tournament. The Russian journalist was on the ground in Wijk aan Zee to provide photo reports and comments from players and observers throughout the event.
Posted in Russian | Tagged Anand, Aronian, Carlsen, ChessPro, Chuchelov, Giri, Grischuk, Kramnik, Nakamura, Nepomniachtchi, Nyzhnyk, Shirov, Sport Express, Tata Steel 2011, Topalov, van den Berg, van Wely, Vasiliev | 6 Responses