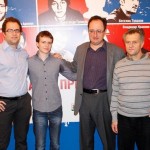 By mishanp on May 26, 2011
Much of the final press conference of the Candidates Matches in Kazan needed no interpretation. Grischuk's sportsmanship in defeat was there for all to see, and the rough course of the game was conveyed in the players' English comments. There was again, however, much more in Russian…
Posted in Russian | Tagged Anand, Barsky, Candidates Matches, ChessPro, Gelfand, Grischuk, Huzman, Kasparov, Rentero, Rodshtein, Vasiliev | 3 Responses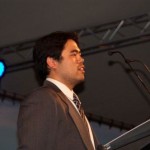 By mishanp on February 2, 2011
Hikaru Nakamura's tournament victory was described as "the birth of a supernova" by Yury Vasiliev in two final reports from the Tata Steel 2011 Tournament. The Russian journalist was on the ground in Wijk aan Zee to provide photo reports and comments from players and observers throughout the event.
Posted in Russian | Tagged Anand, Aronian, Carlsen, ChessPro, Chuchelov, Giri, Grischuk, Kramnik, Nakamura, Nepomniachtchi, Nyzhnyk, Shirov, Sport Express, Tata Steel 2011, Topalov, van den Berg, van Wely, Vasiliev | 6 Responses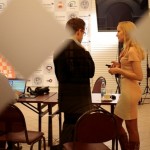 By mishanp on November 10, 2010
Vladimir Kramnik, talking to Maria Fominykh for ChessPro, discussed his "unbelievably complex" game against Hikaru Nakamura, blitz and bullet chess, and once more expressed his opinion on Carlsen's withdrawal from the Candidates Matches.
Posted in Russian | Tagged blitz, bullet, Candidates Matches, ChessPro, Fominykh, Kramnik, Nakamura | Leave a response