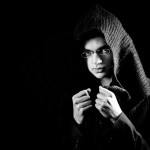 By mishanp on February 25, 2012
Anish Giri is currently the world's most promising junior, but although he now represents the Netherlands he started his chess career in St. Petersburg, Russia. One of his first coaches, Asya Kovalyova, explains how a chess superpower let a prodigy slip through its grasp.
Posted in Russian | Tagged Caruana, Giri, Glukhovsky, Kovalyova, Lopatenok | 3 Responses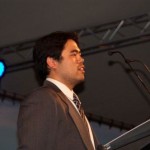 By mishanp on February 2, 2011
Hikaru Nakamura's tournament victory was described as "the birth of a supernova" by Yury Vasiliev in two final reports from the Tata Steel 2011 Tournament. The Russian journalist was on the ground in Wijk aan Zee to provide photo reports and comments from players and observers throughout the event.
Posted in Russian | Tagged Anand, Aronian, Carlsen, ChessPro, Chuchelov, Giri, Grischuk, Kramnik, Nakamura, Nepomniachtchi, Nyzhnyk, Shirov, Sport Express, Tata Steel 2011, Topalov, van den Berg, van Wely, Vasiliev | 6 Responses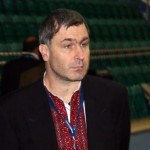 By mishanp on October 19, 2010
Despite his loss today to Aronian, Vassily Ivanchuk has been in impressive form of late, particularly in his dominant performance on the first board at the Olympiad. He recently gave an interview to the Ukrainian "Podrobnosti", where he talks about the Olympiad, what chess means for him and who he sees replacing his generation of players.
Posted in Russian | Tagged age, Anand, Carlsen, Gelfand, Giri, Ivanchuk, Jobava, Karjakin, Maria Muzychuk, Moiseenko, Olympiad, So, Tukmakov, Vachier-Lagrave, Volokitin | 3 Responses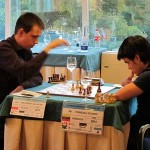 By mishanp on July 28, 2010
Radosław Wojtaszek, one of Anand's seconds in Sofia, gave an interview to the Polish chess magazine "Mat". Topics included the help provided by Kramnik & co., the enigma of Topalov's "weak" play but stellar rating, and the effect of the volcano on Anand's plans.
Posted in Polish | Tagged Anand, Bartel, Carlsen, computers, Gajewski, Giri, Kramnik, Mat, Sofia Rules, Świercz, Topalov, WC 2010, Wojtaszek | 18 Responses
By mishanp on June 20, 2010
The second installment of Boris Gelfand's answers to the questions of Crestbook readers kept up the incredible length and quality of the first. A general title might be, "Everything you ever wanted to know about GM chess but never dared to ask". He patiently answers questions ranging from "e4 or d4" to "what's the meaning of life"!
Posted in Russian | Tagged age, Anand, Anti-Moscow, Carlsen, Caruana, cube, Elista, FIDE election, football, Gelfand, Giri, Grischuk, Ilyumzhinov, Ivanchuk, Karpov, Kasparov, Kramnik, Makropoulos, Najdorf, Nakamura, Petroff, Pirc, Rodshtein, time control, Topalov, WC 2010 | 5 Responses