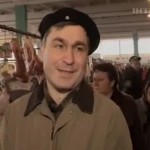 By mishanp on February 5, 2011
Vassily Ivanchuk's stunning win in Gibraltar reminded us all of his enormous chess talent, while his recent long interview with the Ukrainian Zaxid.net addressed the missing piece of the jigsaw – why is it that a genius like Ivanchuk has failed to mount a serious World Championship challenge?
Posted in Ukrainian | Tagged Capablanca Chess, Carlsen, Chess960, computers, FIDE, FIDE election, Gibraltar, Golubev, Ivanchuk, Kasparov, So, Tymoshenko, World Cup | 14 Responses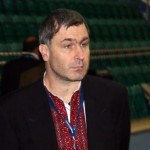 By mishanp on October 19, 2010
Despite his loss today to Aronian, Vassily Ivanchuk has been in impressive form of late, particularly in his dominant performance on the first board at the Olympiad. He recently gave an interview to the Ukrainian "Podrobnosti", where he talks about the Olympiad, what chess means for him and who he sees replacing his generation of players.
Posted in Russian | Tagged age, Anand, Carlsen, Gelfand, Giri, Ivanchuk, Jobava, Karjakin, Maria Muzychuk, Moiseenko, Olympiad, So, Tukmakov, Vachier-Lagrave, Volokitin | 3 Responses