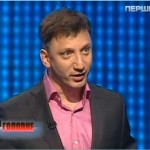 By mishanp on May 3, 2011
Andriy Slyusarchuk's blindfold victory over Rybka last week earned him his 15 minutes of chess fame, which is not at all bad for someone who took up the game 8 months ago! GM Sergey Shipov has written surely the most eloquent assessment of the 'trick', and of the current state of man-versus-machine contests.
Posted in Russian, Ukrainian | Tagged Alekhine, computers, Deep Blue, Fritz, Golubev, Houdini, Ivanchuk, Kasparov, Kramnik, Rybka, Shipov, Slyusarchuk | 2 Responses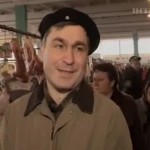 By mishanp on February 5, 2011
Vassily Ivanchuk's stunning win in Gibraltar reminded us all of his enormous chess talent, while his recent long interview with the Ukrainian Zaxid.net addressed the missing piece of the jigsaw – why is it that a genius like Ivanchuk has failed to mount a serious World Championship challenge?
Posted in Ukrainian | Tagged Capablanca Chess, Carlsen, Chess960, computers, FIDE, FIDE election, Gibraltar, Golubev, Ivanchuk, Kasparov, So, Tymoshenko, World Cup | 14 Responses