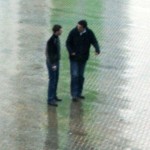 By mishanp on September 25, 2010
Russia's 3:1 victory over the USA in round 4 saw some of the best Olympiad coverage yet. Bareev's traditional commentary (read on for what Malakhov could learn from a cleaning lady!) was joined by Karjakin's overview of the round, two photo reports and live and post-game insight on Kramnik-Nakamura.
Posted in Russian | Tagged Bareev, Barsky, Golubev, Grischuk, Kamsky, Karjakin, Kramnik, Levitov, Malakhov, Nakamura, Olympiad, Onischuk, Rublevsky, Shipov, Shulman, Svidler, Topalov, Vasiliev | 9 Responses
By mishanp on December 22, 2009
After his win in the FIDE World Cup Gelfand gave a long and fascinating interview to Yury Yakovich at Chesspro.
Posted in Russian | Tagged age, Berlin, computers, FIDE, Gelfand, Kasparov, Kramnik, Makropoulos, Petroff, Rublevsky, Yakovich | Leave a response