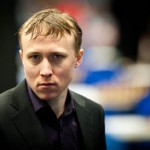 By mishanp on February 22, 2011
Answering reader questions almost a decade after becoming FIDE World Champion as an 18-year-old, Ruslan Ponomariov provides both a revealing insight into the life of an elite player, and a damning indictment of the chess politics that saw his match against Garry Kasparov collapse.
Posted in Russian | Tagged Carlsen, Crestbook, Ilyumzhinov, Ivanchuk, Kamsky, Kasimdzhanov, Kasparov, KC-Conference, Kramnik, Ponomariov, Short, World Cup | 3 Responses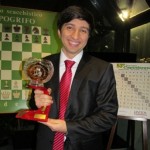 By mishanp on January 11, 2011
Vugar Gashimov's interview for Chess-News after his victory in Reggio Emilia was a vivid reminder of the importance of the human element in chess. He talks about motivation, how not all novelties are found by computers, and how Sofia Rules can lead to less interesting chess.
Posted in Russian | Tagged computers, Gashimov, Ivanchuk, Navara, Reggio Emilia, Short, Sofia Rules, Vallejo | 1 Response