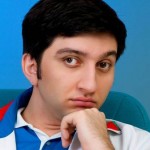 By mishanp on October 8, 2010
Perhaps the most significant story in the run-up to this year's Olympiad was the Azerbaijan team's decision to leave out Vugar Gashimov. They paid the price at the chess board (finishing 12th), but there were also more problems between the team and captain during the event, and conflict continues to rage now it's over.
Posted in Russian | Tagged Azmaiparashvili, Danailov, Gashimov, Guseinov, Gustafsson, Ilyumzinov, Karpov, Kasparov, Mair Mamedov, Mamedov, Radjabov, Rustamov, Safarli, Yazici | 9 Responses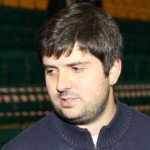 By mishanp on October 1, 2010
Peter Svidler's win with black in round 9 kept Russian hopes alive, and he gave an entertaining account of the day's play to Vladimir Barsky for the Russian Chess Federation website. Meanwhile, some remarkable turnarounds in the women's event inspired Sergey Shipov to formulate a law of women's chess.
Posted in Russian | Tagged Akopian, Bareev, Barsky, Grischuk, Guseinov, Ilyumzhinov, Karjakin, Karpov, Kramnik, Lebedev, Sargissian, Shipov, Surov, Svidler, Timofeev | 3 Responses