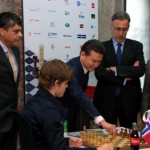 By mishanp on November 7, 2010
Although Magnus Carlsen's decision to pull out of next year's Candidates Matches came as a great shock, perhaps we should have seen it coming. It's worth revisiting this summer's press, where Veselin Topalov was making the headlines, but Carlsen's name kept cropping up.
Posted in Russian | Tagged Aronian, Azmaiparashvili, Candidates Matches, Carlsen, Danailov, Fischer, Sutovsky, Topalov, Vasiliev | 15 Responses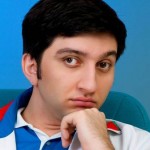 By mishanp on October 8, 2010
Perhaps the most significant story in the run-up to this year's Olympiad was the Azerbaijan team's decision to leave out Vugar Gashimov. They paid the price at the chess board (finishing 12th), but there were also more problems between the team and captain during the event, and conflict continues to rage now it's over.
Posted in Russian | Tagged Azmaiparashvili, Danailov, Gashimov, Guseinov, Gustafsson, Ilyumzinov, Karpov, Kasparov, Mair Mamedov, Mamedov, Radjabov, Rustamov, Safarli, Yazici | 9 Responses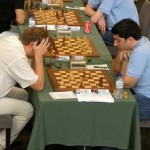 By mishanp on September 9, 2010
In an ugly turn of events, Azerbaijan, previously real contenders for a gold medal at the Olympiad, have chosen to leave out Vugar Gashimov, one of their star players. This follows a bitter conflict with the team management and a nationalistic campaign against the 2719-rated player.
Posted in Russian | Tagged Anand, Azmaiparashvili, Gashimov, Kasparov, Mamedyarov, Morozevich, Olympiad, Radjabov, Ragimov, Safarli | 6 Responses