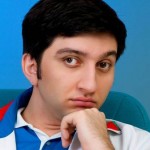 By mishanp on October 8, 2010
Perhaps the most significant story in the run-up to this year's Olympiad was the Azerbaijan team's decision to leave out Vugar Gashimov. They paid the price at the chess board (finishing 12th), but there were also more problems between the team and captain during the event, and conflict continues to rage now it's over.
Posted in Russian | Tagged Azmaiparashvili, Danailov, Gashimov, Guseinov, Gustafsson, Ilyumzinov, Karpov, Kasparov, Mair Mamedov, Mamedov, Radjabov, Rustamov, Safarli, Yazici | 9 Responses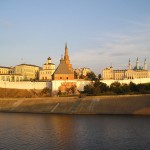 By mishanp on July 24, 2010
In a bolt from the blue, the Kommersant newspaper reports that the Russian Chess Federation is lobbying to have the 2011 Candidates Matches switched from Baku, in Azerbaijan, to Kazan, in Russia. Veselin Topalov has joined the fray by refusing to play in Russia.
Posted in Russian | Tagged Armenia, Aronian, Azerbaijan, Baku, Candidates Matches, Dvorkovich, Extra Time, Ilyumzhinov, Kazan, Kommersant, Kosteniuk, Mair Mamedov, RCF, Selivanov, Sutovsky, Topalov, UEP | 5 Responses