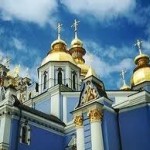 By mishanp on August 7, 2010
Anatoly Karpov, former World Chess Champion and candidate for the post of FIDE President, is proposing switching the Candidates Matches from Kazan, Russia, to the Ukrainian capital of Kiev.
Posted in Russian | Tagged Aronian, Baku, Candidates 2011, FIDE election, Ilyumzhinov, Kapustin, Kazan, Kiev, Mamedyarov, Naberezhnye Chelny, Ponomariov | 7 Responses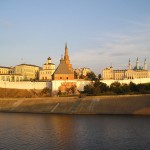 By mishanp on July 24, 2010
In a bolt from the blue, the Kommersant newspaper reports that the Russian Chess Federation is lobbying to have the 2011 Candidates Matches switched from Baku, in Azerbaijan, to Kazan, in Russia. Veselin Topalov has joined the fray by refusing to play in Russia.
Posted in Russian | Tagged Armenia, Aronian, Azerbaijan, Baku, Candidates Matches, Dvorkovich, Extra Time, Ilyumzhinov, Kazan, Kommersant, Kosteniuk, Mair Mamedov, RCF, Selivanov, Sutovsky, Topalov, UEP | 5 Responses