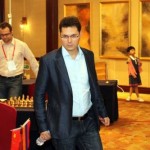 By mishanp on August 28, 2011
One of the stories of the recent World Team Championship in China was the return of Peter Leko after a long absence from competitive chess. He played as though he'd never been away, posting an unbeaten 2800+ performance. In an interview he revealed what was behind his decision.
Posted in Russian | Tagged Barsky, Candidates Matches, draws, Gelfand, Grischuk, Ivanchuk, Leko, Roiz, World Team Championship | 17 Responses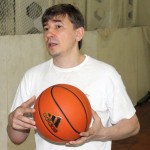 By mishanp on July 13, 2011
The World Team Championship in Ningbo, China is shaping up to be a fantastic event. Russia is again the team to beat, though with Azerbaijan, Ukraine, Armenia and hosts China breathing down their necks, it won't be easy. It might, however, be easier than the team's journey, which was described by Bareev.
Posted in Russian | Tagged Bareev, Barsky, Candidates Matches, Grischuk, Kramnik, Svidler, Tomashevsky, World Team Championship | 14 Responses