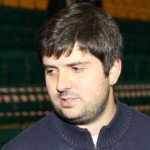 By mishanp on October 1, 2010
Peter Svidler's win with black in round 9 kept Russian hopes alive, and he gave an entertaining account of the day's play to Vladimir Barsky for the Russian Chess Federation website. Meanwhile, some remarkable turnarounds in the women's event inspired Sergey Shipov to formulate a law of women's chess.
Posted in Russian | Tagged Akopian, Bareev, Barsky, Grischuk, Guseinov, Ilyumzhinov, Karjakin, Karpov, Kramnik, Lebedev, Sargissian, Shipov, Surov, Svidler, Timofeev | 3 Responses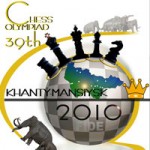 By mishanp on September 19, 2010
With the World Chess Olympiad set to start on Tuesday in Khanty Mansiysk, Grandmaster Sergey Shipov previewed the event at Crestbook, giving his verdict on the favourites, medal contenders and dark horses for both the men's and women's events.
Posted in Russian | Tagged Akopian, Anand, Aronian, Chiburdanidze, Crestbook, Dzagnidze, Galliamova, Gashimov, Gelfand, Jakovenko, Kramnik, Levitov, Malakhov, Morozevich, Nakamura, Nepomniachtchi, Olympiad, Sargissian, Shipov | 5 Responses