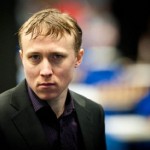 By mishanp on February 22, 2011
Answering reader questions almost a decade after becoming FIDE World Champion as an 18-year-old, Ruslan Ponomariov provides both a revealing insight into the life of an elite player, and a damning indictment of the chess politics that saw his match against Garry Kasparov collapse.
Posted in Russian | Tagged Carlsen, Crestbook, Ilyumzhinov, Ivanchuk, Kamsky, Kasimdzhanov, Kasparov, KC-Conference, Kramnik, Ponomariov, Short, World Cup | 3 Responses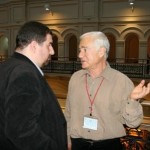 By mishanp on November 8, 2010
For sad personal reasons we've been deprived of the work of the Russian chess journalist Ilya Odessky of late, but his reports from the Tal Memorial have been a brilliant reminder of what we were missing.
Posted in Russian | Tagged Anand, Aronian, Carlsen, Gelfand, Kamsky, Kramnik, Odessky, Tal Memorial 2010, Wang Hao | 5 Responses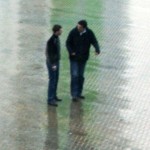 By mishanp on September 25, 2010
Russia's 3:1 victory over the USA in round 4 saw some of the best Olympiad coverage yet. Bareev's traditional commentary (read on for what Malakhov could learn from a cleaning lady!) was joined by Karjakin's overview of the round, two photo reports and live and post-game insight on Kramnik-Nakamura.
Posted in Russian | Tagged Bareev, Barsky, Golubev, Grischuk, Kamsky, Karjakin, Kramnik, Levitov, Malakhov, Nakamura, Olympiad, Onischuk, Rublevsky, Shipov, Shulman, Svidler, Topalov, Vasiliev | 9 Responses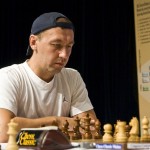 By mishanp on August 21, 2010
Gata Kamsky, in Azerbaijan for the Baku Open which starts on Sunday, gave an interview to T. Tushiev for extratime.az. The conversation inevitably centred around the uncertainty over the Candidates Matches, with Kamsky coming out against any last-minute changes to the line-up.
Posted in Russian | Tagged Baku Open, Candidates Matches, FIDE elections, Ilyumzhinov, Kamsky, Karpov, Olympiad, Topalov | Leave a response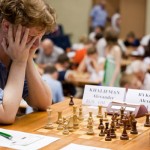 By mishanp on August 17, 2010
While on his way to winning the Minsk Open, former World Champion Alexander Khalifman gave a long and thoughtful interview to Elena Klimetz for the openchess.by website. Topics include why his career tapered off after winning the world title, parental pressure on young chess players, and the match in Sofia.
Posted in Russian | Tagged age, Anand, computers, Gelfand, Kamsky, Kasparov, Khalifman, Kramnik, Minsk Open, Topalov, WC 2010 | 4 Responses

By mishanp on December 5, 2009
Rauf Mamedov lost to a Chinese player in the first round of the World Cup, but was far from singing the praises of Chinese chess.
Posted in Russian | Tagged Chinese School, Gashimov, Kamsky, Mamedov, World Cup, Zhou | Leave a response
By mishanp on December 3, 2009
Eljanov on Ukrainian players wanting to abandon their federation and Shirov's unusual training methods, Gashimov on "incorrect" Chinese chess, and more: the Azerbaijan site was on hand to report a lot of interesting material from the World Cup in Khanty-Mansiysk.
Posted in Russian | Tagged Chinese School, Eljanov, Gashimov, Kamsky, Kamsky-Topalov, Laznicka, Mamedyarov, Shirov, Ukraine, Wang Yue, World Cup | Leave a response