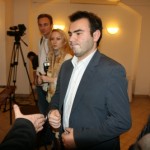 By mishanp on November 8, 2010
Sergey Shipov isn't commentating live on the classical part of the Tal Memorial this year, but he gave a round-up of all the games from the third round for Chess-News. Read on to find out what cockroaches and elite GMs have in common.
Posted in Russian | Tagged Aronian, Eljanov, Gelfand, Grischuk, Karjakin, Kramnik, Mamedyarov, Nakamura, Shipov, Shirov, Surov, Tal Memorial 2010, Tarrasch, Wang Hao | 4 Responses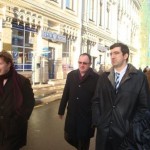 By mishanp on November 6, 2010
Vladimir Kramnik, who had a very bad day at the office in the Tal Memorial first round, was in better form in the interview he gave to Evgeny Surov before it began. His comments on ratings and the World Championship take on extra significance after Carlsen's shock withdrawal.
Posted in Russian | Tagged Aronian, Candidates Matches, Carlsen, Kasparov, Kramnik, Olympiad, Surov, Tal Memorial | 1 Response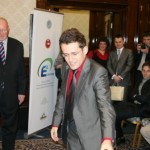 By mishanp on November 5, 2010
Levon Aronian crossed 2800 on the November FIDE rating list, and on the eve of the Tal Memorial he told Evgeny Surov of the new Chess-News website how that made him feel and what he expects from the tournament.
Posted in Russian | Tagged Aronian, Carlsen, Dubov, Kramnik, Potemkin, Surov, Tal Memorial 2010 | Leave a response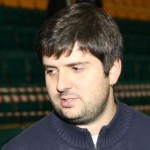 By mishanp on October 1, 2010
Peter Svidler's win with black in round 9 kept Russian hopes alive, and he gave an entertaining account of the day's play to Vladimir Barsky for the Russian Chess Federation website. Meanwhile, some remarkable turnarounds in the women's event inspired Sergey Shipov to formulate a law of women's chess.
Posted in Russian | Tagged Akopian, Bareev, Barsky, Grischuk, Guseinov, Ilyumzhinov, Karjakin, Karpov, Kramnik, Lebedev, Sargissian, Shipov, Surov, Svidler, Timofeev | 3 Responses