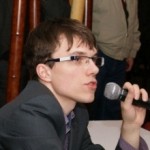 By mishanp on March 16, 2012
Mateusz Bartel could have been forgiven for taking life easy after winning the Aeroflot Open and a coveted place in the Dortmund super-tournament. Instead he went on to win the Polish Championship for the third year in a row. Leszek Kropisz interviewed a player whose star is in the ascendancy.
Posted in Polish | Tagged Aeroflot Open, Bartel, Caruana, Macieja, Mat, Mitoń, PCF, Polish Championship, Soćko, Wojtaszek | 3 Responses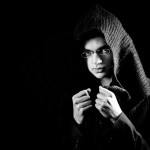 By mishanp on February 25, 2012
Anish Giri is currently the world's most promising junior, but although he now represents the Netherlands he started his chess career in St. Petersburg, Russia. One of his first coaches, Asya Kovalyova, explains how a chess superpower let a prodigy slip through its grasp.
Posted in Russian | Tagged Caruana, Giri, Glukhovsky, Kovalyova, Lopatenok | 3 Responses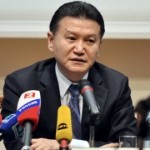 By mishanp on February 20, 2012
In an interview with Sport Express, FIDE President Kirsan Ilyumzhinov has explained the decision to hold the next Candidates Tournament later this year in London. He also talks about plans for a new Men's Grand Prix and the sale of the rights to the World Championship and other major events.
Posted in Russian | Tagged Andrew Paulson, Candidates 2012, Carlsen, FIDE, Grand Prix, Ilyumzhinov, Vasiliev | 3 Responses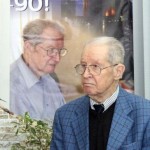 By mishanp on February 19, 2012
Yuri Averbakh, the world's oldest grandmaster, celebrated his 90th birthday on February 8th this year. To mark the occasion he gave a long and fascinating interview to Vladimir Barsky and Eteri Kublashvili, which turned into a whirlwind tour of chess history.
Posted in Russian | Tagged Averbakh, baghchal, Francesc Vicent, Greco, Jacobus de Cessolis, Kasparov, Lasker, N.D. Grigoriev, New Chronology, shatranj | 8 Responses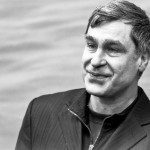 By mishanp on February 4, 2012
Vassily Ivanchuk's recent interview with the Ukrainian daily newspaper "Den" isn't your standard chess interview. In fact, Ivanchuk doesn't talk about current chess events at all, instead displaying a deep interest in literature while also explaining, for instance, why Julius Caesar would have considered chess players happy.
Posted in Russian | Tagged Chess in Schools, computers, Ivanchuk, Kramnik, Marabou, Senchishin, Shirov | 4 Responses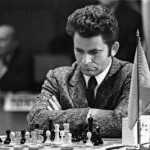 By mishanp on January 31, 2012
To mark the 75th birthday yesterday of Boris Spassky, the Tenth World Chess Champion, the Russian Chess Federation website has published congratulations from three of Spassky's great successors to the chess throne: Anatoly Karpov, Vladimir Kramnik and Garry Kasparov. They talk about Spassky as a chess player and a personality.
Posted in Russian | Tagged Karpov, Kasparov, Kramnik, Spassky | 15 Responses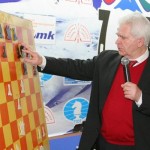 By mishanp on January 30, 2012
Boris Spassky, the Tenth World Chess Champion, today turned 75. In a long interview he talked about his introduction to chess, the road to the title and his friendship and rivalry with Bobby Fischer, as well as about his personal life, from surviving the Siege of Leningrad to his first unsuccessful marriage and moving to France.
Posted in Russian | Tagged Bondarevsky, Fischer, Geller, Keres, Petrosian, Spassky, Tal, Tolush, Zak, Zangalis | 6 Responses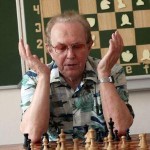 By mishanp on December 26, 2011
Vitaly Tseshkovsky, who died on the 24th December, coached the young Kramnik in the years when he broke into the World Top 10. Kramnik has now shared his recollections of Tseshkovsky, noting his talent was comparable to Timman's, but he lacked the sporting and political skills required to top world chess in that era.
Posted in Russian, WhyChess archive | Tagged Igor Botvinnik, Kramnik, Timman, Tseshkovsky | Leave a response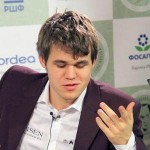 By mishanp on December 16, 2011
After the Tal Memorial in Moscow Magnus Carlsen gave a long interview that provided a remarkable insight into what makes the Norwegian stand out in world chess. He claims to have essentially developed as a player without computers, and to barely work on the game outside of tournaments.
Posted in Russian, WhyChess archive | Tagged Atarov, Carlsen, computers, Karpov, Kasparov, Nikitin | Leave a response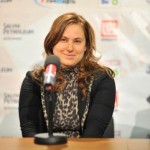 By mishanp on November 21, 2011
Judit Polgar occupies a unique position in world chess. As well as simply being one of the best players around, she's also living proof there's no genetic barrier to women competing with men in chess. As the latest grandmaster to take part in the "KC-Conference" series you can now ask her virtually anything.
Posted in Russian | Tagged Crestbook, KC-Conference, Polgar, Shipov | 42 Responses