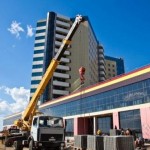 By mishanp on August 4, 2010
Worries over the state of preparations for the World Chess Olympiad in Khanty-Mansiysk have recently made the headlines, but surely the strangest report appeared on the local Ugra Inform website. Their decision to transcribe the conversation during FIDE Vice President Israel Gelfer's inspection quite literally made a drama out of a crisis.
Posted in Russian | Tagged Bondarev, FIDE, Gelfer, Gerber, Ilyumzhinov, Karpov, Khanty-Mansiysk, Olympiad | 8 Responses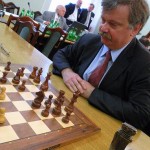 By mishanp on July 31, 2010
Tomasz Sielicki, the President of the Polish Chess Federation, gave an interview responding to criticism from the leading Polish player, Radosław Wojtaszek. Sielicki also outlines the achievements of his year in charge and discusses preparations for the upcoming Olympiad. 
Posted in Polish | Tagged Beliavski, Danailov, ECU election, Gajewski, Jakubiec, Krasenkow, Mat, Olympiad, PCF, Sielicki, Sulypa, Świercz, Wojtaszek | 2 Responses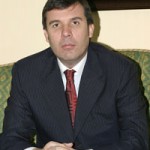 By mishanp on July 29, 2010
Yury Vasiliev of Sport Express broke the news yesterday that Veselin Topalov would, after all, be willing to play Candidates Matches in Russia. Today, in the full version of the interview, Silvio Danailov goes into much greater detail on his feelings towards Kramnik, his disapproval of FIDE's conduct during the match in Sofia, and the upcoming matches and Olympiad.
Posted in Russian | Tagged Anand, Aronian, Berbatov, Candidates Matches, Carlsen, Danailov, ECU election, Elista, Kasparov, Kramnik, Makropoulos, Mamedyarov, Olympiad, Sport Express, Sutovsky, Topalov, Vasiliev, WC 2010 | 11 Responses