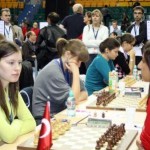 By mishanp on September 24, 2010
That comment on the endgame prowess of female chess players was one of the highlights of Evgeny Bareev's assessment of the Russian performance in round 2 of the Olympiad. He also describes the non-chess factors behind Kramnik's win, and how Svidler was permitted to offer a draw before things went from bad to worse. 
Posted in Russian | Tagged Bareev, Barsky, Galliamova, Grischuk, Kramnik, Lebedev, Malakhov, Olympiad, Shipov, Svidler, Topalov, Vasiliev, Vuckovic | 1 Response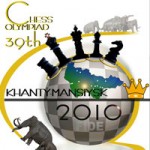 By mishanp on September 19, 2010
With the World Chess Olympiad set to start on Tuesday in Khanty Mansiysk, Grandmaster Sergey Shipov previewed the event at Crestbook, giving his verdict on the favourites, medal contenders and dark horses for both the men's and women's events.
Posted in Russian | Tagged Akopian, Anand, Aronian, Chiburdanidze, Crestbook, Dzagnidze, Galliamova, Gashimov, Gelfand, Jakovenko, Kramnik, Levitov, Malakhov, Morozevich, Nakamura, Nepomniachtchi, Olympiad, Sargissian, Shipov | 5 Responses