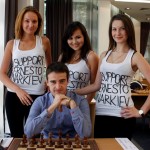 By mishanp on June 25, 2011
Alexander Morozevich's return to chess, and form, has been the highlight of the Higher League of the Russian Chess Championship. After Round 9 he provided commentary on his win over Sanan Sjugirov. Meanwhile, Artyom Timofeev kept up the pressure despite his opponent's female fan club!
Posted in Russian | Tagged Burtasova, Higher League, Inarkiev, Morozevich, Sjugirov, Timofeev | 2 Responses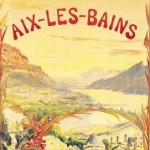 By mishanp on March 27, 2011
In his first two reports from the European Individual Championship in Aix-les-Bains, Sergey Shipov described arriving in the small French town, and also addressed the failure of the favourites to dominate their much lower-rated opponents in the first round.
Posted in Russian | Tagged Crestbook, European Individual Championship 2011, Jakovenko, Shipov, Sjugirov, Svidler | 3 Responses
By mishanp on December 4, 2009
GM Evgeny Bareev gave a long and outspoken interview to Maria Fominykh for Chesspro. Highlights included his description of why Jan Nepomniachtchi was excluded from his chess school, and how Carlsen is following in Kasparov's footsteps.
Posted in Russian | Tagged Bareev, Carlsen, Danailov, Karjakin, Kasparov, Le Quang Liem, Nepomniachtchi, Sjugirov, Tal Blitz | Leave a response