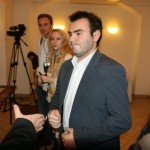 By mishanp on November 8, 2010
Sergey Shipov isn't commentating live on the classical part of the Tal Memorial this year, but he gave a round-up of all the games from the third round for Chess-News. Read on to find out what cockroaches and elite GMs have in common.
Posted in Russian | Tagged Aronian, Eljanov, Gelfand, Grischuk, Karjakin, Kramnik, Mamedyarov, Nakamura, Shipov, Shirov, Surov, Tal Memorial 2010, Tarrasch, Wang Hao | 4 Responses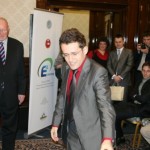 By mishanp on November 5, 2010
Levon Aronian crossed 2800 on the November FIDE rating list, and on the eve of the Tal Memorial he told Evgeny Surov of the new Chess-News website how that made him feel and what he expects from the tournament.
Posted in Russian | Tagged Aronian, Carlsen, Dubov, Kramnik, Potemkin, Surov, Tal Memorial 2010 | Leave a response