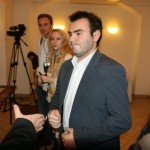 By mishanp on November 8, 2010
Sergey Shipov isn't commentating live on the classical part of the Tal Memorial this year, but he gave a round-up of all the games from the third round for Chess-News. Read on to find out what cockroaches and elite GMs have in common.
Posted in Russian | Tagged Aronian, Eljanov, Gelfand, Grischuk, Karjakin, Kramnik, Mamedyarov, Nakamura, Shipov, Shirov, Surov, Tal Memorial 2010, Tarrasch, Wang Hao | 4 Responses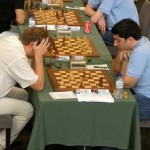 By mishanp on September 9, 2010
In an ugly turn of events, Azerbaijan, previously real contenders for a gold medal at the Olympiad, have chosen to leave out Vugar Gashimov, one of their star players. This follows a bitter conflict with the team management and a nationalistic campaign against the 2719-rated player.
Posted in Russian | Tagged Anand, Azmaiparashvili, Gashimov, Kasparov, Mamedyarov, Morozevich, Olympiad, Radjabov, Ragimov, Safarli | 6 Responses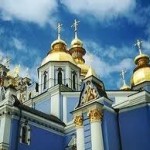 By mishanp on August 7, 2010
Anatoly Karpov, former World Chess Champion and candidate for the post of FIDE President, is proposing switching the Candidates Matches from Kazan, Russia, to the Ukrainian capital of Kiev.
Posted in Russian | Tagged Aronian, Baku, Candidates 2011, FIDE election, Ilyumzhinov, Kapustin, Kazan, Kiev, Mamedyarov, Naberezhnye Chelny, Ponomariov | 7 Responses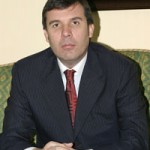 By mishanp on July 29, 2010
Yury Vasiliev of Sport Express broke the news yesterday that Veselin Topalov would, after all, be willing to play Candidates Matches in Russia. Today, in the full version of the interview, Silvio Danailov goes into much greater detail on his feelings towards Kramnik, his disapproval of FIDE's conduct during the match in Sofia, and the upcoming matches and Olympiad.
Posted in Russian | Tagged Anand, Aronian, Berbatov, Candidates Matches, Carlsen, Danailov, ECU election, Elista, Kasparov, Kramnik, Makropoulos, Mamedyarov, Olympiad, Sport Express, Sutovsky, Topalov, Vasiliev, WC 2010 | 11 Responses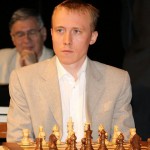 By mishanp on July 24, 2010
Though the game in the penultimate round of the Dortmund tournament fizzled out in the end, it was memorable for Shakhriyar Mamedyarov's rousing attack on Ruslan Ponomariov's king, launched as early as the fifth move (!). Grandmaster Sergey Shipov provided commentary for the Russian Crestbook website.
Posted in Live commentary, Russian | Tagged Dortmund 2010, Mamedyarov, Ponomariov, Shipov | 4 Responses
By mishanp on December 3, 2009
Eljanov on Ukrainian players wanting to abandon their federation and Shirov's unusual training methods, Gashimov on "incorrect" Chinese chess, and more: the Azerbaijan site was on hand to report a lot of interesting material from the World Cup in Khanty-Mansiysk.
Posted in Russian | Tagged Chinese School, Eljanov, Gashimov, Kamsky, Kamsky-Topalov, Laznicka, Mamedyarov, Shirov, Ukraine, Wang Yue, World Cup | Leave a response